WATCH: Video Of Tiger Woods' DUI Arrest Released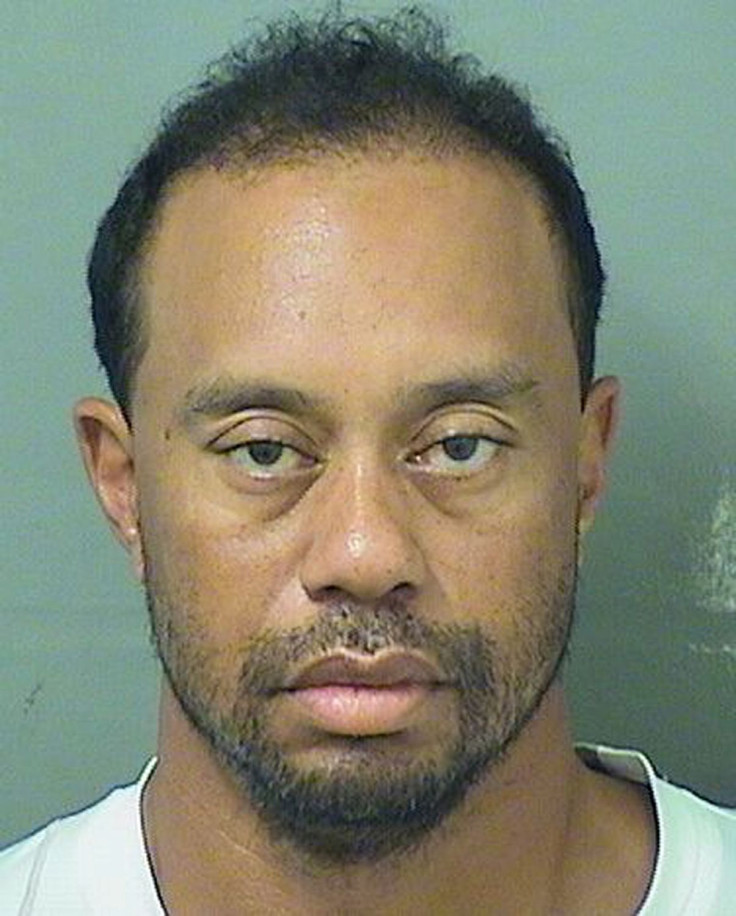 Video of Monday's DUI arrest of golf legend Tiger Woods has been released. The dash cam footage shows both the moment that officers approached the athlete's 2015 Mercedes-Benz as well as his sobriety test, which a police report previously revealed Woods failed. Woods said Monday that the event occurred after he had an adverse reaction to a "mix of medications."
Video obtained by TMZ and published Wednesday evening shows the moment that police approached Woods' vehicle. Woods is asked if he knows where he's coming from, to which he responds "Jupiter," the Florida town where the arrest took place. However, Woods sounds confused when the officer then asks him if he knows where he is at. When a police officer asks him where he's going, Woods again replies "Jupiter," adding, "my house."
Dash cam footage also captured the athlete's sobriety test. Woods can be seen swaying and asking one of the officers, "What are we doing?" Woods is later shown having difficulty walking in a straight line.
Read: Tiger Woods Had To Be Woken Up During DUI Arrest
A police report of Woods' sobriety test previously revealed that the athlete could not remain standing and stated he "missed [his] heel and toe each time" he tried to touch them together. As shown in the video below, the police report also noted that an officer had to explain the instructions to Woods "several times" before he was able to complete them correctly.
Woods was arrested 3 a.m. Monday on suspicion of driving while intoxicated, an incident Woods later clarified in a statement was the result of an "unexpected reaction to prescribed medications." His car was found in the middle of a roadway — shown in the video above — approximately eight miles from his Florida home, and a police report revealed that "Woods was asleep at the wheel and had to be woken up."
Per the police report and dash cam footage, Woods' speech was "slow and slurred," though the report noted there were no odors. A breathalyzer test later confirmed that Wood's blood alcohol level was .000, corroborating the Woods' own claim that "alcohol was not involved."
Woods released a statement Monday evening in which he thanked local law enforcement for the "professionalism" and apologized to his family and fans for the incident.
"I understand the severity of what I did and I take full responsibility for my actions," he said. "I want the public to know that alcohol was not involved. What happened was an unexpected reaction to prescribed medications. I didn't realize the mix of medications had affected me so strongly. I would like to apologize with all my heart to my family, friends and the fans. I expect more from myself too."
© Copyright IBTimes 2023. All rights reserved.
FOLLOW MORE IBT NEWS ON THE BELOW CHANNELS