Watching 'Lemonade' On Your Phone? That's How Beyoncé Wants It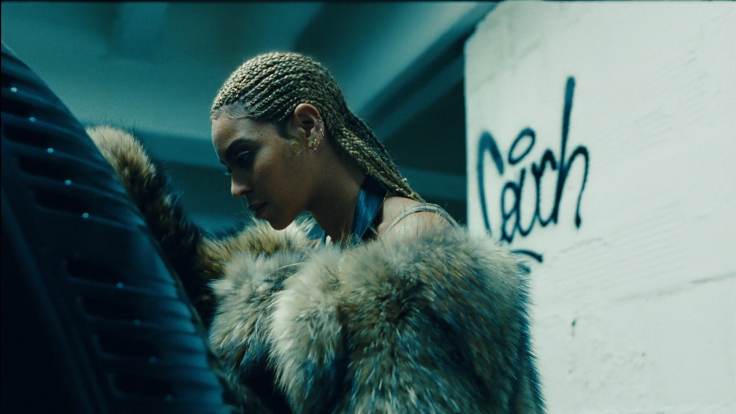 HBO played host to two outsized visual spectacles over the weekend, but one of them was made for the smallest of screens. Beyonce's "Lemonade," a visual album that premiered on HBO and Tidal exclusively before shifting to a wider release on iTunes, laid a mass of exquisitely styled and photographs and images into an hourlong experience that no other artist could possibly hope to match.
The album, which featured musical contributions from artists including the Weeknd and Tidal co-owner Jack White, as well as visual direction from music video royalty including Mark Romanek and Jonas Akerlund, has all the ambition and scale you'd expect from the stadium-filling, chart-topping force of nature that is Beyoncé. But it was also made to be watched on a phone, with lots of medium-to-tight shots whose impacts would not be dulled by a smaller screen.
This is happening because video, more than plain-old audio, is leading Americans toward streaming music. Last year, for the first time, streaming became the largest source of income for the record industry, ahead of downloads and physical sales, and video accounted for most of that streaming consumption.
In 2015, music consumption on YouTube more than doubled, according to Nielsen Music, a growth trajectory that overshadowed the growth seen in audio-only streams, which increased 83 percent over the same period.
While the overwhelming majority of that video consumption happened on ad-supported services like YouTube, it's clear that consumers are fine with paying for music video content, too. "Lemonade" is currently selling for $17.99 on iTunes, nearly twice the price of a typical download release, and the price tag hasn't deterred her fans: In less than 36 hours, it had leapfrogged seven Prince albums, as well as a hotly anticipated album from the rapper A$AP Ferg, on its way to the top of the iTunes Album Chart. It's expected to spend the week there, before likely getting dethroned by Drake's "Views From the 6," coming this Friday.
"Lemonade" is also available as an audio download, and it's streaming exclusively on Tidal for the time being. Whether that holds up over time is unclear. Her preceding album, the self-titled "Beyoncé," stayed off streaming services initially, and the mass of videos that were made for that album were kept off YouTube for a full year before they finally made got there; they've since piled up nearly 200 million views.
However the most-streamed female artist on the internet decides to mete out "Lemonade" in the coming months and years, millions of us will be watching. Most likely on our phones.
© Copyright IBTimes 2023. All rights reserved.