Is 'Wayward Pines' Really Another 'Twin Peaks'? A Breakdown Of The Similarities And Differences In M. Night Shyamalan's New Show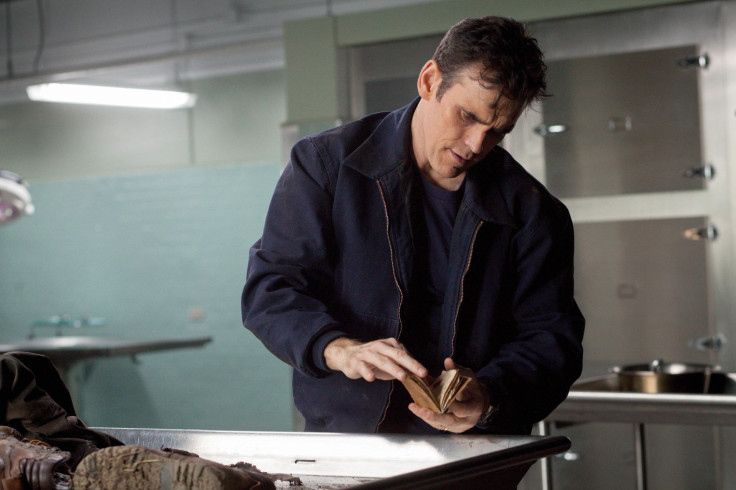 The twists and turns of M. Night Shyamalan are coming to television Thursday with the premiere of the polarizing writer/director's new Fox mini-series – "Wayward Pines." Based on the novel "Pines" by Blake Crouch, "Wayward Pines" tells the story of Secret Service Agent Ethan Burke (Matt Dillon), who suffers a traumatic car accident while searching for two missing agents and wakes up in a strange town where you can check out anytime you like, but you can never leave. The mystery series has drawn some comparisons to another film auteur's iconic stab at network television – David Lynch's 1990s ABC series "Twin Peaks" – but is it really "happening again?"
Here is a breakdown of how "Wayward Pines" will remind fans of "Twin Peaks," and how it is also something completely different (Warning: MILD SPOILERS AHEAD):
A Mysterious Pacific Northwestern Town
The most glaring similarity between "Wayward Pines" and "Twin Peaks" is its setting. In both series an out-of town law enforcement official stumbles into a quaint Pacific Northwest town and uncovers a mystery bigger than everyone that lives there. However, while "Twin Peaks" first presents its town as a friendly village rocked by a gruesome murder, "Wayward Pines" gives reason to doubt the motives of every resident almost immediately.
Burke's first experience in "Wayward Pines" is a hellish visit to the hospital that feels like something out of "American Horror Story," complete with Melissa Leo as the show's equivalent of Nurse Ratchet. From there Burke is pretty obviously lied to and misdirected at every turn, a far cry from the restrained way "Twin Peaks" slowly peeled back the layers on its own town to reveal the trouble lurking beneath.
"Twin Peaks" was a good-hearted place plagued by a supernatural darkness, but "Wayward Pines" is thoroughly malicious, each person complicit in a massive conspiracy.
An Eccentric Cast of Characters
Like "Twin Peaks," the world of "Wayward Pines" is littered with eccentric, idiosyncratic characters, like Terrence Howard's ice cream loving Sheriff Pope and sassy, gum-chewing receptionist Arlene (Siobhan Fallon). However, the way the two shows use them is very different. While "Twin Peaks" gave almost every character his or her own arc, allowing viewers to get lost in the web of stories filling the town, all the action "Wayward Pines" happens from Burke's perspective. The Secret Service agent is in almost every scene of the show and the oddball characters instead becoming tests for Burke to size up and figure out whom he can trust.
Dale Cooper vs. Ethan Burke
These two could not be more different as lawmen. Dale Cooper (Kyle MacLachlan) was the wholesome, squeaky-clean FBI agent who insisted upon sticking around Twin Peaks until the mystery of Laura Palmer's death was solved. Burke, on the other hand, has some dark secrets in his past – mostly concerning his ex-partner and current Wayward Pines resident Kate (Carla Gugino) – and is trapped in Wayward Pines against his will. While Cooper befriends most of the residents of Twin Peaks, in "Wayward Pines" the town is Ethan's adversary.
Supernatural Mystery vs. Government Conspiracy
As the secrets of "Twin Peaks" were revealed, it became clear that Cooper and co. were up against more than just a murder case. As the FBI agent learned about the Black Lodge and Bob, the trouble in Twin Peaks turned out to be part of a supernatural struggle between good and evil themselves.
While the mystery in play in "Wayward Pines" is indeed weird, fans will quickly learn that there is nothing supernatural about it. The Secret Service is well aware that Burke is stuck in the enigmatic town. In fact, it seems they arranged for it to happen. A literal fence and some aggressive policing – courtesy of Sheriff Pope – keep residents from leaving, not a paranormal force in the woods.
The contrasts between the two mysteries lead to some major tone difference between the two shows. "Twin Peaks" epitomizes David Lynch's unique brand of surreal neo-noir, while "Wayward Pines" has the feel of a complex thriller, more along the lines of "Lost." While the two shows may share some surface similarities – that Fox seems eager to capitalize on in the trailer (that town welcome sign?) – in reality they could not be much more different.
"Wayward Pines" premieres Thursday at 9 p.m. EDT on Fox. Watch the trailer below:
How do you think the two series compare? Tweet your thoughts to @Ja9GarofaloTV.
FOR FREE to continue reading
✔️ Unlock the full content of International Business Times UK for free
offer available for a limited time only
✔️ Easily manage your Newsletters subscriptions and save your favourite articles
✔️ No payment method required
Already have an account?
Log in
© Copyright IBTimes 2023. All rights reserved.