WestJet considers regional airline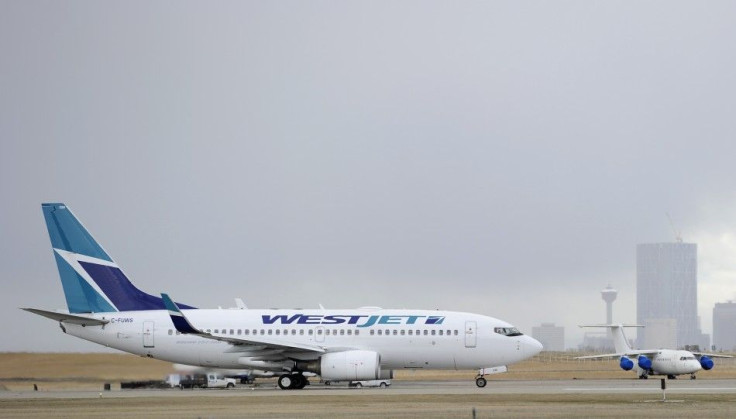 WestJet Airlines Ltd may launch a short-haul airline as early as next year to serve smaller cities and towns in Canada, a challenge to its main rival Air Canada in a market that analysts say has room for a competitor.
WestJet, Canada's No.2 carrier, said on Monday it is holding internal meetings this month to discuss the plan to set up a regional carrier flying 40 turboprop planes, a move that would add a second type of aircraft to its fleet for the first time.
Since its launch in 1996 as a low-cost airline modeled on U.S.-based Southwest Airlines, WestJet has flown only Boeing 737 aircraft on routes within Canada and to mainly sun destinations in the United States, Mexico and the Caribbean.
But the Calgary-based airline has considered adding a second fleet for some time as it searches for new revenue sources either domestically or internationally. The 737s are too big to fly profitably to small towns in Canada but also don't have the range and size to fly across the Pacific and Atlantic oceans.
WestJet Chief Executive Gregg Saretsky said in media interviews over the Christmas period that WestJet was likely to expand first into a fleet of smaller aircraft to serve smaller communities in Canada.
I think there are quite a few opportunities for WestJet in these smaller markets. Some of the fares are quite high, said National Bank Financial analyst Cameron Doerksen.
The move would heighten competition with Air Canada, the country's largest carrier, which uses regional airline Chorus Aviation and Skyservice Business Aviation, to fly to smaller towns and cities across Canada.
WestJet's annual operating costs are about one third lower than those of Air Canada, which could help it to undercut the larger carrier on fares.
That said, a main reason for WestJet's lower costs is its single fleet, which lowers maintenance and operational expenses.
An additional fleet at WestJet definitely will increase costs and complexity, Doerksen said.
But it is really more about a relative low-cost game and WestJet will still have lower costs than its competitors on those routes, he said.
STAFF TO VOTE, Q400 THE PLANE OF CHOICE?
A WestJet spokeswoman said staff would be asked to vote on the new airline proposal, which would create new connections with existing WestJet destinations and boost the frequency of its flights. The process should be completed in early February, she said. The company declined to comment further.
Raymond James analyst Ben Cherniavsky said he did not expect WestJet to face the same kind of resistance to the new airline as Air Canada has faced from its employees over its plans to set up a low-cost airline.
For one, the new airline is not likely to demand a lower pay-scale as Air Canada's low-cost proposal does. Unlike Air Canada, WestJet employees are not unionized and the company regularly scores highly in surveys ranking the best places to work in Canada.
WestJet did not say who it planned to buy turboprops from for the new airline but analysts said the Q400 turboprop, made by fellow Canadian company Bombardier Inc, was the most likely candidate.
A Bombardier spokesman said the company is in discussions with WestJet and that it would be feasible to deliver Q400s for a possible 2013 launch date.
PI Financial analyst Chris Murray said the new airline's likely competitors, Chorus and Skyservice Business Aviation, also flew Q400s, as does Porter Airlines, a regional airline focused on Eastern Canada.
There has been market speculation for some time that WestJet could buy Porter, giving it access to Porter's fleet.
The ATR 72, a turboprop built by French-Italian aircraft maker ATR, is another possibility, analysts said.
Shares of WestJet were 10 Canadian cents weaker at C$11.70 on the Toronto Stock Exchange on Monday afternoon. Air Canada's stock was down 1 Canadian cent at C$1.05 and Chorus Aviation's shares were off 8 Canadian cents firmer at C$3.28.
($1=$1.02 Canadian)
© Copyright Thomson Reuters 2023. All rights reserved.