'Westworld' Season 2 Spoilers: James Marsden Talks About 'Terminator Teddy'
"Westworld" Season 2 really showcased the loss of Teddy Flood's (James Marsden) idealism. The kind-hearted cowboy host turned over a new leaf this season as he embraced the revolution of fellow host, Dolores Abernathy (Evan Rachel Wood).
Marsden told The Hollywood Reporter that he was heartbroken for Teddy's changing arc in the HBO series, but he cannot help but feel excited about his character's new journey.
"I always thought that from the very beginning that this show has the potential to play several different characters and different levels of consciousness," he said. "You could wake up and be the professor or the sheriff. Even if there's a feeling of loss there or a feeling of tragedy, you could become 'Terminator Teddy.' There's some excitement there as an actor."
Most fans have lamented over Teddy's drastic change, and Marsden had to agree with them. "You don't want him to completely lose his personality and his soul," he said. "I understand the side of it that life is a little dirty sometimes and the stakes are real right now; you can't keep getting patched up if you keep collecting bullets the way you did in the first season."
The first episode already saw a dead Teddy floating in the water with several other hosts. When asked if that was any cause for concern, Marsden said yes.
He acknowledged that Teddy has already been killed off several times in the past, and he always returns the next day - good as new. But there is something different about this death, according to Marsden. For now, he is still questioning: "How permanent is this?"
To recall, Dr. Robert Ford (Anthony Hopkins) was killed off during the Season 1 finale. But he somehow managed to return this season and torment Bernard Lowe (Jeffrey Wright).
Naturally, Bernard isn't pleased to see his creator. But Wright said there will be questions answered now that the park co-creator is back. "It seems that journey circles back into Ford once more. But there are some things about that relationship that need addressing. He's there now. As we go forward toward the end of the season now, we'll dig down deeper into that," Wright said of Ford's return.
"Westworld" airs every Sunday on HBO.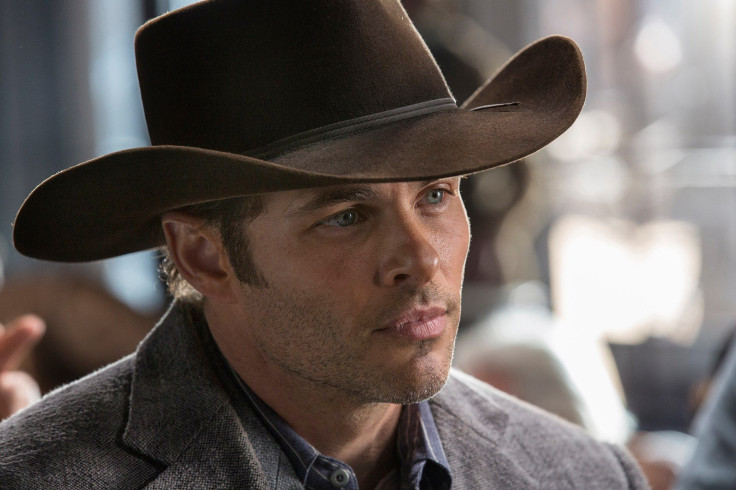 © Copyright IBTimes 2023. All rights reserved.
FOLLOW MORE IBT NEWS ON THE BELOW CHANNELS