'Westworld' Spoilers: The Best Theories On Who Arnold Might Be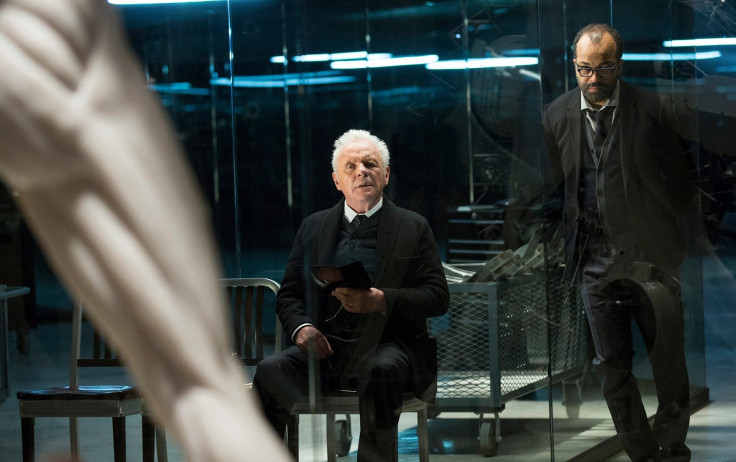 Arnold is arguably the most mysterious character in HBO's sci-fi show "Westworld." Even though he is dead, his presence still lingers, and his plans for the Western theme park lives on through his hosts.
But is it possible that Arnold has taken form in one character we already know? Collider seems to think so, and has even provided ideas on who this character might be.
The first guess is Dolores Abernathy (Evan Rachel Wood). It seems unlikely, but there is still this slight chance that he implanted his own consciousness deep into her programming. In one scene, Dolores was seen talking to herself (or Arnold), saying that she lied and they don't suspect a thing.
Another possibility is the Man in Black (Ed Harris). For one thing, fans still don't know his real name. And another, he has been going to the park for the last 30 years. He is quite familiar with Teddy Flood (James Marsden), Dolores and most of the other hosts. Westworld's programming department basically allows him to do whatever he wants. However, the only nagging thing about this theory is that the Man in Black treats the hosts cruelly, which is very unlike Arnold who has an affinity with his creations.
Meanwhile, Comic Book suspects that it is Bernard Lowe (Jeffrey Wright) who is a direct copy of Arnold's human form. It seems like no one knows what Arnold really looks like, and every time Bernard has flashbacks of his dead son Charlie, he is the exact same age then as he is in the present.
Earlier, director Fred Toye explained to The Hollywood Reporter why Arnold still has a huge impact on the characters, particularly Ford, despite his absence.
"The shadow and specter of that character and who he was for Ford, and the fact that we've never seen him and we don't know who he is, makes you question, in a way, the reality that's being presented, and who he really is, and who Ford really is," Toye said. "That's what's most interesting. The component of Arnold and Ford together and what their relationship was and what they created, and what each of their priorities were, is fundamental in the undercurrent of the story."
"Westworld" airs every Sunday at 9 p.m. EST on HBO.
© Copyright IBTimes 2023. All rights reserved.