Wet Or Dry Pet Food? One Of Them Could Be Worse For The Environment
KEY POINTS
Researchers assessed the environmental impacts of different pet diets
Dry diets had less impact compared to the other types
The results shed light on the environmental impacts and sustainability of pet diets
Pet parents often look for wet or dry food that's best for their beloved animals, but which among them is best for the environment? Researchers say one of them has a far worse environmental impact than others.
In a study, published in Scientific Reports, a team of researchers from the University of Sao Paulo, Brazil, looked at the environmental impact of different types of cat and dog foods.
"Food production is responsible for almost one-quarter of the environmental impact and, therefore, its importance regarding sustainability should not be overlooked," they wrote. "The companion animal population is increasing, and an important part of pet food is composed of ingredients that have a high environmental impact."
Researchers analyzed the diets of over 600 dogs and more than 300 cats, which covered wet, dry and homemade pet foods. Brazil is among the countries with the most canine and feline companions – its canine population is second only to the U.S. and its feline population is third, just behind the U.S. and China. Hence, it is "representative in a global environmental impact scenario."
The team has found that wet diets had a "significantly greater impact on the environment," and that goes for both dogs and cats. On the other hand, dry diets had a lesser environmental impact, while the homemade diet was "intermediary" between the two. In fact, wet pet food was said to be "seven times worse" for the climate than dry food, reported AFP News.
"These results bring to light the importance of the role of pet food in the discussion of sustainability since its impact can be extensive," the researchers wrote.
It would be better if pet parents start considering the environmental factor too while weighing the pros and cons of dry and wet diets. One way to reduce their pets' carbon footprint is by making a switch to dry food or avoiding excess nutrients in their diets, the researchers suggested.
"All types of diets included in the present study provided more protein and fat than recommended for dogs and cats," they wrote.
Further, since most pet foods contain animal proteins, which typically have "higher CO2eq emissions," perhaps they could look into adding "alternative protein sources" for their pets to make their diets a little more sustainable.
"The pet food industry should have diets that are accepted by the owners and at the same time be nutritionally balanced and palatable for the pets," the researchers said. "As protein-rich ingredients can be one of the main sources of environmental impact, the choice of protein type is very important, not only between vegetable or animal sources but among different species, such as beef, pork, chicken, or fish."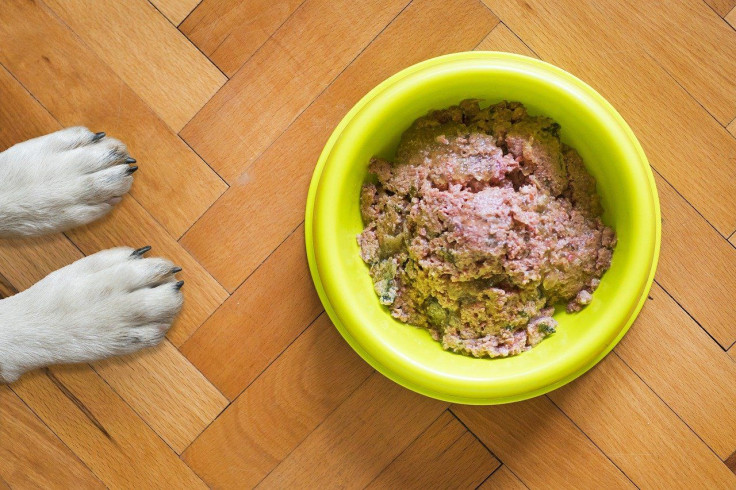 © Copyright IBTimes 2022. All rights reserved.
FOLLOW MORE IBT NEWS ON THE BELOW CHANNELS