What Is A Bomb Cyclone? Massive Storm To Hit East Coast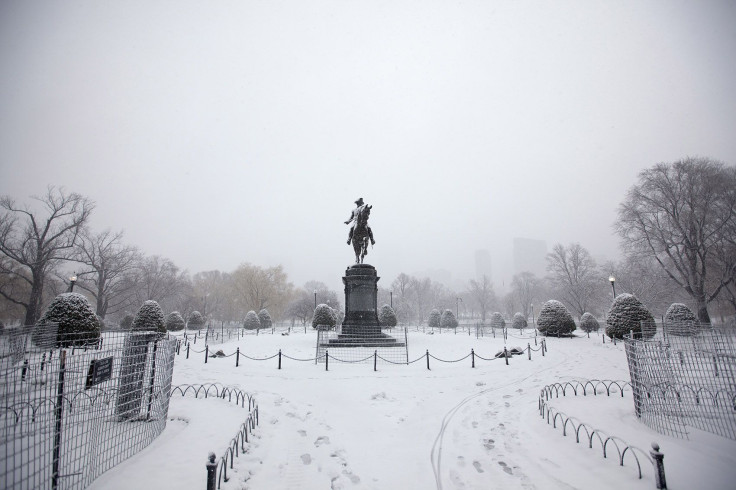 It seems like the cold weather conditions in eastern United States are set to get worse in the latter part of the week. A massive storm is expected to hit the East Coast on Thursday and it is going to be so intense that some meteorologists have come up with a new term to describe it: bomb cyclone.
But why would a storm be referred to using bomb terminology? In short, because the low pressure conditions will cause the winds to strengthen to hurricane category with something akin to explosive speed. And the resulting blizzard conditions will affect a lot of coastal areas, which have already seen massive disruption and numerous accidents caused due to the weather. Thankfully, the worst of the extreme conditions will not be over land, but instead, prevail over the Atlantic Ocean, the Washington Post reported.
The Weather Prediction Center of the National Weather Service, in an update Tuesday evening, said: "This winter storm is forecast to bring the potential for a mix of freezing rain/sleet/snow from portions of northern Florida to South Carolina, and snowfall northward along portions of the Mid-Atlantic into northern New England. Blizzard conditions are possible across portions of eastern New England late Thursday. If this winter storm tracks closer to the coast, it could mean more snow while a track farther east could mean less snow. … Minor to moderate coastal flooding/erosion is possible due to a combination of high tides and wave action, especially Thursday afternoon, January 4."
It also explained the movement of the storm. Rapidly deepening low pressure over the Bahamas will move toward the East Coast on Wednesday and Thursday. Because of the cold air locked in place, a large amount of snow could be expected on Wednesday along the southeast coastal areas, moving north as the day progresses and moves into Thursday.
"The highest snowfall accumulation is expected across eastern New England where upwards of 6 inches is possible. In addition to wintry precipitation, high winds and dangerous wind chills are expected by Thursday across much of the Northeast as the Atlantic surface low rapidly strengthens off the coast," the update said.
© Copyright IBTimes 2023. All rights reserved.
FOLLOW MORE IBT NEWS ON THE BELOW CHANNELS