What Could be Samsung's 'Special Announcement' on March 9?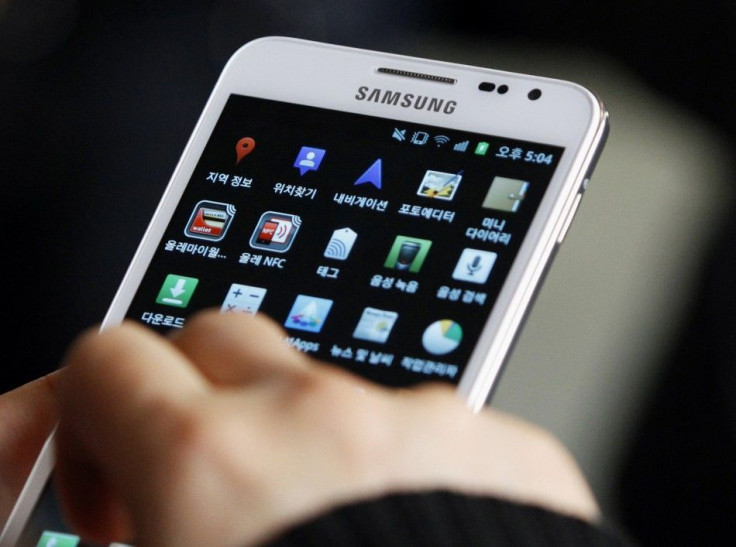 While Apple is currently gearing up to unleash its next level touchscreen device sometime later today, Korean giant Samsung Electronics recently sent out a teaser about its upcoming groundbreaking device. With the announcement of its presence at the SXSW festival in Austin, Texas, Samsung has also detailed out the promotional activities that are planned at the launch of its latest mobile device, the Galaxy Note. The Galaxy Note also comes with a new creative tool called the S Pen.
Samsung's special announcement to be made at the Samsung Blogger Lounge at the Austin Convention Center on March 9 makes tech geeks wonder what Samsung could be up to? Well, there are three possibilities: It could either be the Samsung Galaxy Note ICS update release date, a pink Galaxy Note, or finally, the much-awaited unveiling of the Samsung Galaxy S3.
Recently, ZDnet Korea reported that the Galaxy S3 would reportedly be launched in April as part of an ad campaign associated with London Olympics 2012. And the device declaration would be done sometime this month.
However, later this week, Samsung denied the reports about the April launch date, and tweeted them as rumours and not true at all. The company simultaneously released the following statement to The Verge: The successor to the Galaxy S II smartphone will be unveiled in the first half of the year, closer to commercial availability of the product. We cannot confirm the detailed information at the moment.
So it is speculated that Samsung may make its special announcement that could be related to the Samsung Galaxy S3.
Furthermore, in a recent development, Samsung and Angry Bird Space unveiled a teaser video promising a Galactic Upgrade coming soon, hence an Ice Cream Sandwich for the Note is quite possible with a focus on Galaxy Note 10.1 release date.
However, according to reports, Samsung told CNET that the announcement will not focus on the just-unveiled Samsung Galaxy Note 10.1 that Samsung showed off at MWC this past week. Instead, Samsung will most likely use the SXSW platform to host a product giveaway, a drawing contest or the stateside debut of the pink Galaxy Note.
Well, it is obvious that Samsung has something really special planned for its users with this upcoming exciting announcement, but the general public will have to wait a couple of days more to see what the company has added in its basket of offerings for everyone. Stay tuned for the next updates.
© Copyright IBTimes 2022. All rights reserved.
FOLLOW MORE IBT NEWS ON THE BELOW CHANNELS