What Is CRM? 10 Best Customer Relationship Management Software For Small Business 2021
This article uses affiliate links, which means if you purchase products through these links, we may earn a commission. Click here to see our
T&C
. For licensing please click
here
.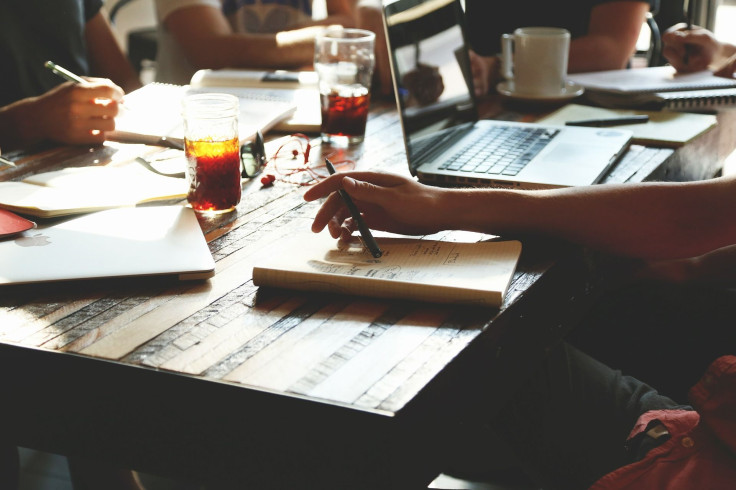 Managing a business can be tough. But with today's technology, even small businesses can grow quickly with the right tools. CRM software can help you adapt in the highly-dynamic world of business by optimizing your systems for a more efficient workflow.
What is CRM Software?
Customer Relationship Management or CRM refers to strategies, tools, techniques and technologies used by businesses to help in developing, retaining and acquiring customers. With the goal of improving profitability, CRM software can help in having a smooth and efficient process for interacting with customers.
Why is CRM Important?
The software gathers consumer data across different channels. Data like personal information, purchase history and even purchasing patterns are stored, giving you detailed insights on what can be used to improve sales, marketing strategies and service management. With this tool, a company can strengthen its relationship with customers and suppliers.
If you're only starting to navigate your way in managing a business, here are the 10 best CRM software for 2021. These can help you develop top customer service skills to eventually grow into a leading company.
1. Flowlu

Unifying your business processes

appsumo.com
Sometimes, stress can be a good thing. If your small business is starting to feel overwhelming then you might be heading for growth. However, you need not be stressed for long. As your business grows, you should be quick to adapt and get the help you need as you deal with bigger projects. Flowlu is a great project manager which can categorize tasks based on urgency or priority as well as handle sales funnels. This software can centralize your business processes such as creating invoices, automating billing, tracking revenue and optimizing expenses.
2. Deskera

Award-winning unified platform with CRM

appsumo.com
Tools for payroll, CRM, invoices, accounting and marketing campaigns in just one software? Yes, please! Deskera is a world-renowned platform that seamlessly integrates all your business processes in one software. If you trust Cisco, Naver and Jungle Ventures, Deskera will not let you down.
3. Agiled

An integrated white-label platform

appsumo.com
The ultimate business tool that streamlines all your business processes is how you can best describe Agiled. Get rid of your numerous tools and switch to an all-in-one platform. From managing contracts, sales pipelines, proposals, projects, finances, contacts down to managing your teams, you've got your new best work friend.
4. Bloo

Project management system

appsumo.com
Multiple communication apps can be overwhelming for your staff. With Bloo, always get your message across through their cutting-edge project management system. Keep everyone in the loop with projects and individual calendars. It has an integrative interface that shows task progress in real-time to help you organize your projects and reach maximum efficiency.
If you're planning to grow your business globally, MYFUNDBOX can help you handle transactions effortlessly and more cost-effectively. An automated collection of online payments allows you to broaden your customer base. In partnership with Stripe, Mollie, GoCardless and PayPal, your customers can make their payments more conveniently and in their own currency with up to over 135 supported currencies.
6. Gigrove

Transition into an online platform.

appsumo.com
Does the thought of putting up an online shop in just 10 minutes, interest you? Gigrove makes it easy for small businesses to transition or expand into e-commerce. Make money while you sleep with an online store that is up and running 24 hours a day. With Gigrove, your very own e-commerce app is within reach.
7. UserFace

Get a lifetime deal!

appsumo.com
Your customers are the backbone of your business. Without their opinion, it's like walking in a dark tunnel. UserFace helps you connect with your customers by gathering user feedback that can help you in managing your products and this can also be done with the same software.
8. GoodFlow

Automated business processes in one place

appsumo.com
Less is more. GoodFlow eliminates the need for multiple software for different tasks. With just one workflow management tool, gain performance insights with full customization using advanced fields and filters. Do more with an automated business workflow that can manage leads, clients and employees.
A tool for your customers that can help them and your business at the same time. Ohmylead will surely improve customer satisfaction with a faster follow-up process, giving you real-time access to leads with a user-friendly interface. With an automated process for enriching lead data and verifying phones and emails, you can gather beneficial insights on your campaign performance, allowing you to solve problems from the root.
10. LiProspect

Automated LinkedIn workflow

appsumo.com
Managing LinkedIn can be hard and we bet you didn't know there was a tool that can help you with that. In order to attract the right opportunities, you need an automated LinkedIn workflow that uses a humanized algorithm. LinkedIn marketing is now easier as LiProspect automatically sends connection requests and follow-up sequences while nurturing your leads.
FOLLOW MORE IBT NEWS ON THE BELOW CHANNELS