What Did Donald Trump Say About Muslims? Why The GOP Keeps Talking About Radical Islam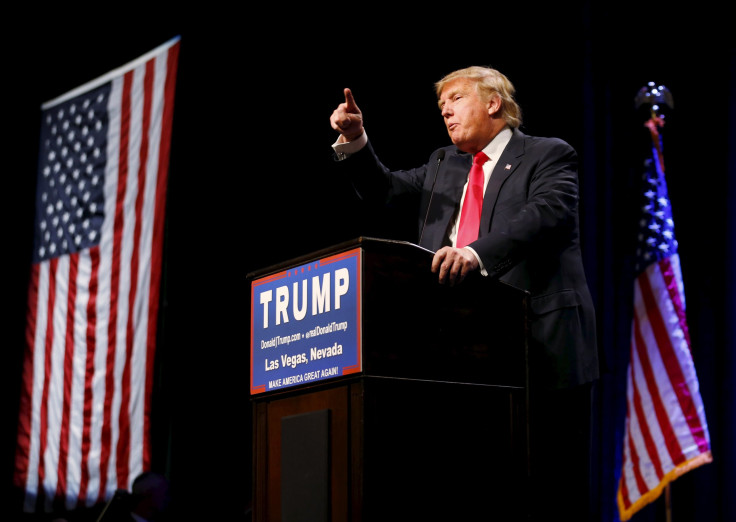 Republican presidential front-runner Donald Trump has dominated headlines for days after proposing to ban Muslims from entering the U.S. The White House responded, scholars debated the merits of his plan and Muslim leaders across the world reacted in outrage.
But with Republican voters, Trump remains as popular as ever. That's because many GOP voters agree with his plan for a "total and complete shutdown of Muslims entering the United States." While most Americans reject Trump's views, a majority of Republicans said the U.S. should temporarily block Muslims, according to a Washington Post-ABC News poll published Monday. The poll was conducted over the weekend among a random national sample of 1,002 adults reached on conventional and cellular telephones.
Under federal law, Trump could stop Muslims from entering the country. "Whenever the president finds that the entry of any aliens or of any class of aliens into the United States would be detrimental to the interests of the United States, he may by proclamation, and for such period as he deems necessary, suspend the entry of all aliens or any class of aliens," according to the federal Immigration and Nationality Act.
Ahead of Tuesday's debate hosted by CNN in Las Vegas, Google Trends found that voters were asking "Is Donald Trump disqualified?" more than any other question before the fifth Republican contest. They also wondered: "What did Donald Trump say yesterday?" and "Is Donald Trump out of the race?" Google found that the issues most associated with the billionaire Tuesday evening were "immigration," "Muslims," "ISIS," "abortion" and "gun control."
The debate began at 8:30 EST. It included Trump, Ted Cruz, Ben Carson, Marco Rubio, Jeb Bush, Carly Fiorina, Chris Christie, Rand Paul, and John Kasich. An undercard debate earlier Tuesday night featured Mike Huckabee, Rick Santorum, Lindsey Graham, and George Pataki. Many candidates have warned about radical Islam during the 2016 campaign.
© Copyright IBTimes 2022. All rights reserved.
FOLLOW MORE IBT NEWS ON THE BELOW CHANNELS