What Does Michael Flynn Know About Russia? Lawmakers Say Too Early To Consider Immunity For Testimony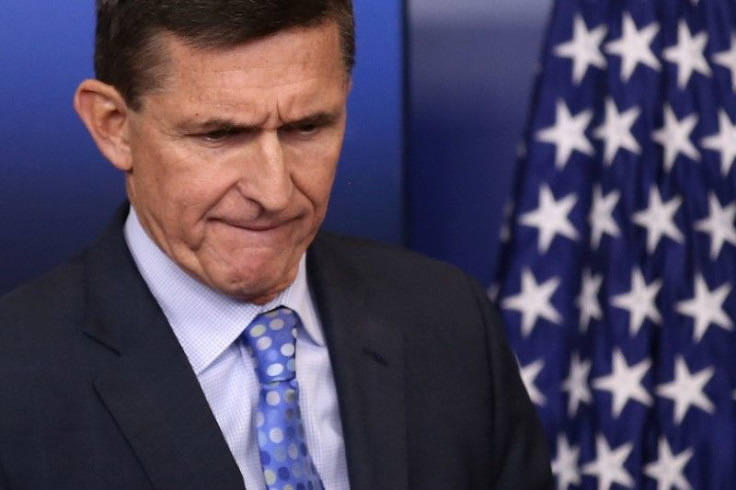 Congressional investigators said Sunday it's too early to decide whether former national security adviser Michael Flynn should be granted immunity to testify before the House and Senate intelligence committees on Russian interference in the 2016 presidential election.
Rep. Adam Schiff, D-Calif., Sen. John Cornyn, R-Texas, and Senate Majority Leader Mitch McConnell, R-Ky., said the panels need to review the raw intelligence and other evidence before deciding whether the investigations can benefit from Flynn's testimony.
Read: Former NSA Michael Flynn Seeking Immunity For Testimony
Both Flynn and President Donald Trump have said repeatedly anyone who asks for immunity to testify must be guilty of something, and Cornyn, a former judge, echoed that sentiment on CBS's "Face the Nation," saying, "It means they think they might have some liability from a legal standpoint."
Flynn was forced to resign his post just weeks into the Trump administration after admitting he misrepresented his contacts with Russian Ambassador Sergey Kislyak to Vice President Mike Pence. The New York Times reported Sunday Flynn also failed to disclose all payments from Russia-linked entities on one of two financial disclosure forms released Saturday by the administration.
Flynn's lawyer issued a statement saying his client "certainly has a story to tell," and Trump tweeted Flynn should be granted immunity because the entire investigation is nothing more than a "witch hunt."
Read: Pressure Mounting For Independent Probe
Trump again Sunday tried to deflect attention into the investigation into whether there was any collusion between his team and Russia's actions, tweeting the real investigations should be into surveillance of his associates and leaking for their identities.
Trump repeatedly has called the Russia investigation "fake news."
Schiff said on CNN's "State of the Union" every time Trump tweets "fake news" it "ought to set off alarm bells." Schiff said Trump is just trying to deflect attention to the issue. He said Trump's tweets are "transparent" and a "strategic move."
Schiff said now that he has seen the White House documents Intelligence Committee Chairman Devin Nunes, R-Calif., said showed Trump associates had been caught inadvertently on surveillance intercepts, he disagrees with Nunes' characterization. He said he has no way of knowing if they were the same documents Nunes saw and how exactly they were unearthed.
Former House Intelligence Committee Chairman Mike Rogers, R-Mich., who led one of the House Benghazi investigations, criticized both Schiff and Nunes for conducting their investigation in the press. He said the investigation needs to be conducted in a more professional, less partisan manner.
Both Cornyn and Sen. John McCain, R-Ariz., said leaks of intelligence and the unmasking of the names of Americans caught on surveillance intercepts will be investigated. But, McCain said, Russian actions are the more important issue.
"The fact is that we know for a fact the Russians tried to change the outcome of our election, attacking the very fundamental of democracy. We know they did that. We need to know how, we need to know why, and most of all we need to know what to do to prevent this kind of activity, which they continue to carry on in free nations around the world," McCain said on ABC's "This Week."
McCain again called for an independent select committee to investigate.
"Every time we turn around, another shoe drops from this centipede, and we need to examine all of the aspects of it – President Trump's priorities and the other priorities that many of us believe exist," he said.
"If we're really going to get to the bottom of these things, it's got to be done in a bipartisan fashion. And as far as I could tell, Congressman Nunes killed that."
McConnell pledged on "Face the Nation" the Senate investigation will be bipartisan and go wherever the evidence leads.
© Copyright IBTimes 2023. All rights reserved.