What Is Hand, Foot, And Mouth Disease? College Students Sick As Viral Infection Outbreaks Spread On Campuses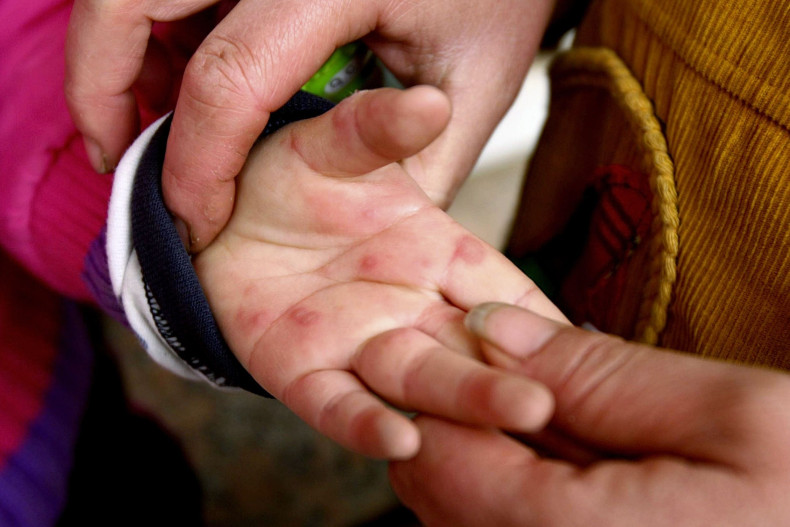 The past few months have seen multiple outbreaks of hand, foot, and mouth disease on college campuses throughout the United States. More than 70 cases have been reported at the University of Illinois alone this semester, with 10 new cases disclosed Tuesday.
A highly contagious viral infection, hand, foot, and mouth disease usually affects children under 5 years old. The disease causes fever, sore throat, and eventually sores in the mouth and blisters on the skin. It can also lead to dehydration if the sores at the back of the throat prevent adequate water consumption. Not all cases manifest themselves through visible symptoms. Many adults contract the disease and subsequently pass it on without ever showing any signs. Though there's no specific treatment for hand, foot, and mouth disease, most people recover from it within a few days.
In rare instances, however, serious and potentially deadly complications can occur from the disease, including viral meningitis, paralysis, and encephalitis, or swelling of the brain.
Hand, foot, and mouth disease can be transmitted by person to person contact, through the air, or by touching contaminated objects. Poor hygiene at day-care centers and other places where children congregate is often to blame for the spread of the disease, but outbreaks are much rarer among adult populations.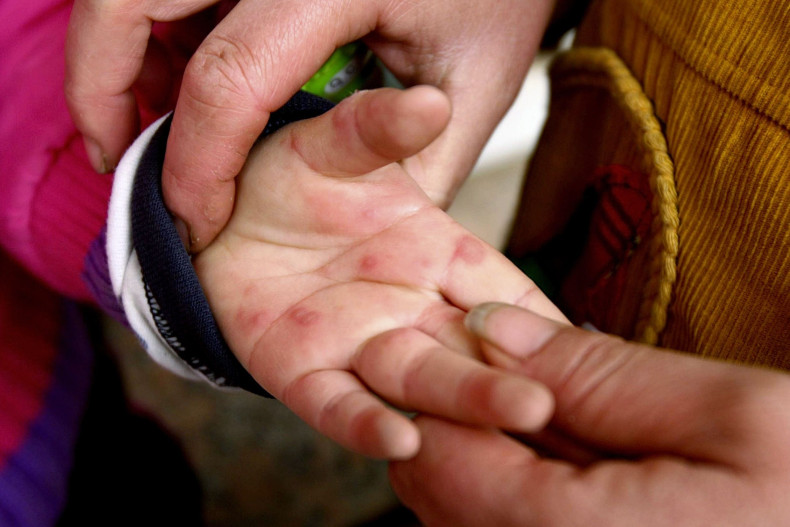 "This is the first time significant numbers of cases of hand, foot, and mouth disease have occurred on campuses," Dr. Robert Palinkas, Director of the University of Illinois' McKinley Health Center told the Daily Illini. "Cases among college age people are pretty rare."
Rare or not, the University of Illinois is only the latest campus to report an outbreak of the disease. In September, at least 16 cases were counted at Florida State University, CNN reported. In October, nine cases were reported at Drew University in Madison, New Jersey, leading the school to temporarily cancel all its sporting events until the outbreak subsided.
The best way to avoid the disease is by following the most basic of hygiene rules, like washing your hands and disinfecting contaminated surfaces, the World Health Organization advises.
© Copyright IBTimes 2022. All rights reserved.