What Happened To Jack Gilinsky? Why Madison Beer's Boyfriend Was Arrested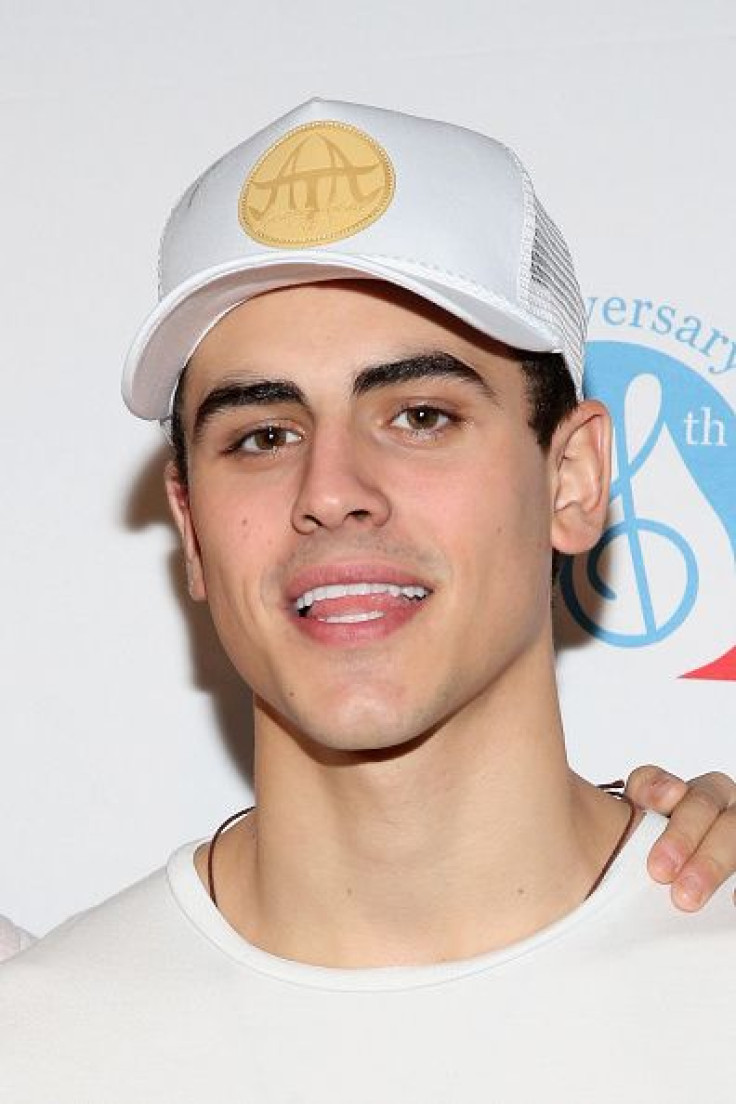 Jack Gilinsky, one-half of the pop duo Jack & Jack, was taken into police custody Tuesday after allegedly stealing from a store at the Los Angeles International Airport. Jack Johnson, who completes the duo, posted several videos on Snapchat confirming his musical partner's arrest.
In one of the clips, Johnson states he has Gilinsky's belongings and is waiting on an Uber so he can go bail his pal out of jail. Johnson insists Gilinksy, 19, is innocent and said he offered to pay the manager triple the price of a sweatshirt that he "accidentally stole."
The hashtag #FreeGilinsky was trending Tuesday on Twitter. Jack & Jack are known for their 2014 single "Wild Life". The duo are best friends who grew up together in Omaha, Nebraska.
Gilinsky is dating Madison Beer, Justin Bieber's 17-year-old protegee and the singer behind "Melodies", "Unbreakable" and "Something Sweet". The couple was recently spotted sitting together in the front row at the Erin Fetherston fashion show during New York Fashion Week. They have been dating since 2013 and went public with their relationship at the 2015 Radio Disney Awards.
Prior to the arrest, Johnson posted a video of Gilinsky carrying a red sweatshirt and speaking to a police officer. Another video was then posted documenting the two friends waiting for police to make a decision on whether the teen would be taken into custody. Once a decision to arrest was made, Johnson recorded his friend leaning up against a wall with handcuffs being placed on his wrist.
Johnson explained to his Snapchat followers that "everyone knows G is innocent." He went on to state that the cops even laughed when the star explained the situation. The duo was under the assumption that Gilinsky would be allowed to board his flight, however, the owner of the store decided to pursue the charges. Johnson then accused the store manager of being "petty."
Beer has yet to address her boyfriend's arrest.
© Copyright IBTimes 2023. All rights reserved.