What Happened In New York City Bombing? As ISIS Rumors Swirl, Live Updates Of Confirmed Facts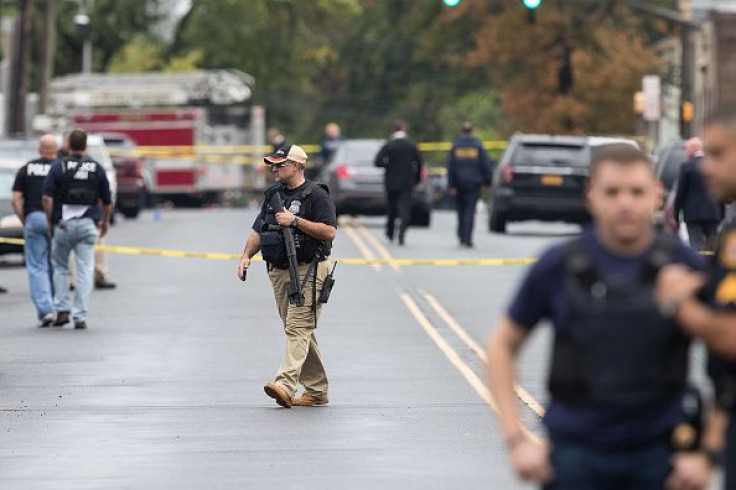 Rumors were making their rounds on social media about whether Saturday night's bombing in the Chelsea neighborhood of New York City was linked to Islamic State terror, including supporters of the militant group more commonly known as ISIS reportedly rejoicing over the explosion. However, there are a multitude of confirmed facts, and the involvement of ISIS was not immediately one of them.
Local authorities taking part in the subsequent investigation have verified the following:
At least 29 people were injured. No one was killed.
Ahmad Khan Rahami, a naturalized U.S. citizen who is a suspect for this weekend's bombing, was taken into custody Monday in relation to a shooting in Lindon, New Jersey, according to various news reports.
Rahami's motive is unknown. He has not been connected to ISIS and is not listed on U.S. counterterrorism databases, Reuters reported.
The explosion in New York City occurred nearly 12 hours after a bomb detonated in a garbage can in Seaside Park, New Jersey. There were no injuries or fatalities in that instance.
A connection to the two bombings has not been confirmed, but New York Gov. Andrew Cuomo said a link is possible.
A Tumblr page was investigated by the New York City Police Department in relation to the blast. It was titled, "I'm the NY Bomber," but was disabled Sunday.
One passage read: "I don't know exactly how I feel about taking human lives. I suppose I'm just going to have to move forward knowing that what I am doing had a purpose and will in fact make a difference. I'll keep you all posted."
Republican presidential candidate Donald Trump blamed the Obama administration's Syrian refugee policy. "Refugees from Syria over 10k plus more coming. Lots young males, poorly vetted," he wrote on Twitter Monday. "Under the leadership of Obama and Clinton, Americans have experienced more attacks at home than victories abroad. Time to change the playbook!"
New York Gov. Andrew Cuomo said the attack could be linked to international terrorism.
New York City Mayor Bill de Blasio said it was "too early" to connect Rahami, a 28-year-old originally from Afghanistan, to the bombing.
Follow me on Twitter @mariamzzarella
© Copyright IBTimes 2023. All rights reserved.