What Is ISIL? Why Obama Won't Call Orlando Shooting 'Radical Islamic Terrorism' Or The Islamic State 'ISIS'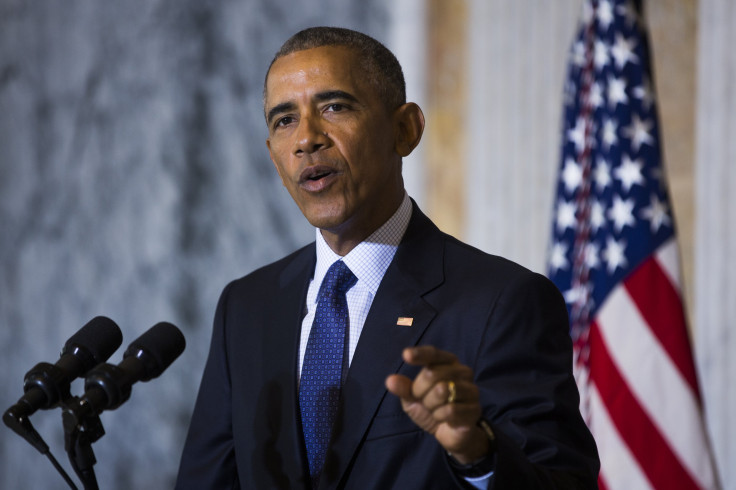 President Barack Obama defended his consistent refusal to use the term "radical Islamic terrorism" Tuesday, dismissing criticism from Donald Trump and others while insisting that doing so hinders U.S. efforts to fight terrorism.
Throughout his presidency, Obama has shied away from saying "radical Islamic terrorism" to describe various acts of terror both domestic and abroad, asserting that to do so would be scapegoating Muslims and undermining the country's core values. During a stern speech Tuesday at the Treasury Department, addressing the slaughter at a gay nightclub in Orlando, Florida, Obama mocked the idea that the use of any specific language would make a difference in the fight against the Islamic State group or any other terrorist organization.
"What exactly would using this language accomplish? What exactly would it change?" Obama asked, before referring to the Islamic State group by another name. "Would it make ISIL less committed to try and kill Americans? Would it bring in more allies? Is there a military strategy that is served by this? The answer is none of the above. Calling a threat by a different name does not make it go away."
Obama has repeatedly insisted that to associate terror with Islam alienates Muslim allies in the Middle East and validates claims by the terror group, also known as ISIS, that the U.S. is an enemy to some 1.5 billion people all over the world.
The president's remarks were a direct rebuke of criticism from presumptive GOP presidential nominee Donald Trump, who has continually claimed that only by, in his view, accurately identifying acts of terrorism as "radical Islam," can the U.S. effectively prevent future attacks. This week Trump called on presumptive Democratic nominee Hillary Clinton to drop out of the race if she would not say the phrase.
On Monday, Clinton responded to Trump's demands during an interview with CNN. "From my perspective, it matters what we do more than what we say," Clinton said. "It mattered we got bin Laden, not what name we called him. I have clearly said we — whether you call it radical jihadism or radical Islamism, I'm happy to say either. I think they mean the same thing."
One more linguistic detail of note is that the president routinely uses the acronym ISIL to describe the terrorist organization better known by ISIS, or Daesh in Arabic. ISIL stands for the Islamic State of Iraq and the Levant (a term that refers to the whole eastern shore of the Mediterranean Sea, an area that includes Israel). ISIS, meanwhile, stands for the Islamic State of Iraq and Syria, a smaller geographical area.
Obama contends his term of choice is a more accurate descriptor of the "caliphate" the terror group aspires to control.
© Copyright IBTimes 2023. All rights reserved.