Who Is Angel Colon? Orlando Shooting Survivor, Doctors Talk Massacre After 49 Killed At Gay Nightclub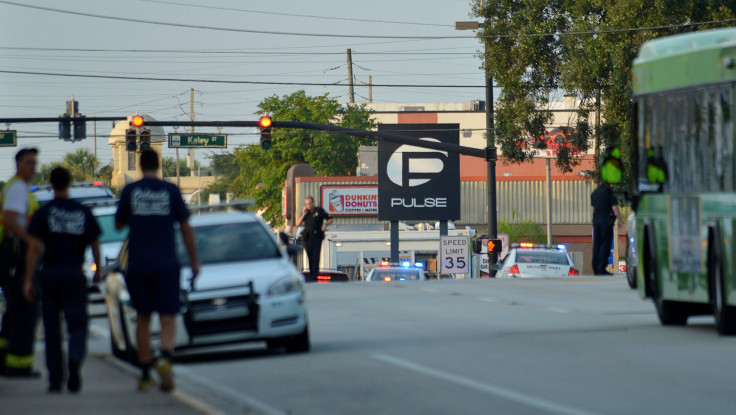 The trauma surgeons who attended to the victims from the Orlando, Florida, nightclub slaughter spoke at a hospital press conference Tuesday about their experiences, joined by a survivor of the worst mass shooting on American soil.
Six people wounded in the attack remain "critically ill" at Orlando Regional Medical Center, said Dr. Michael Cheatham, with one or two who are "profoundly ill." The hospital originally took 44 people from the Pulse nightclub, and nine of them died shortly after arriving at the hospital. None have died since then, but 27 victims are still in the hospital.
In addition to the six people in critical condition, there are five in "guarded condition" and 16 considered stable, Cheatham said. There were also 11 people treated at other facilities.
One of the patients at the hospital, Angel Colon, recounted his experience from early Sunday morning when he was shot in the gay nightclub. Colon was shot "about three times" in the leg, he said, and then was trampled as others rushed to get out.
"On Sunday morning, we were just having a great time. … It was a great night, no drama, just smiles, just laughter," Colon said. "Out of nowhere we just hear a big shotgun."
Colon said that after he was trampled, his leg was shattered and he could not get up. The shooter returned and shot the woman lying next to him, then shot Colon in the hand and hip before moving out to the front of the club, perhaps to engage police in gunfire.
"He was shooting everyone on the floor, making sure they're dead," Colon said.
Colon thanked a police officer who he said saved him by dragging him out of the club through broken glass, to an area where he was able to get into an ambulance.
"This person had to be heartless, ruthless," Colon said of the gunman. "I don't know how you could do something like this."
More than 50 people were wounded in the shooting, and doctors at Orlando Regional Medical Center thanked the entire trauma staff for their support in caring for the flood of patients they received early Sunday. Cheatham said there was "never a time we were without anything we needed."
He described how the hospital scaled up from two operating rooms to six within 30 to 60 minutes, and said doctors performed eight operations Monday and had another eight scheduled for Tuesday.
The gunman, Omar Mateen, claimed allegiance to the Islamic State group, and law enforcement officials are still investigating.
© Copyright IBTimes 2023. All rights reserved.