What Is Joe Biden's Coronavirus Plan? Obamacare, Free COVID-19 Tests And More
KEY POINTS
President-elect Biden may impose a nationwide mask mandate
Americans without health insurance may also be tested for coronavirus for free
The Biden administration has selected the heads of the coronavirus task force
President-elect Joe Biden may enact broad, sweeping coronavirus safety mandates once he is seated in the White House on January 20.
The likely incoming 46th president has begun working closely with scientists to develop comprehensive plans to prevent and respond to the novel coronavirus as daily cases continue to surge across the U.S. According to the Infectious Diseases Society of America, Biden's campaign has pledged that the government's response to the COVID-19 pandemic will depend on public health professionals' suggestions, MarketWatch reported.
The 77-year-old former vice president may impose a universal mask mandate nationwide. He may also instruct the U.S. Centers for Disease Control and Prevention (CDC) to establish a coronavirus dashboard that tracks COVID-19-related hospitalizations in real-time.
Biden also said one of his first priorities as the next president of the U.S. would be protecting and restoring the Affordable Care Act. His campaign estimated that improving the ACA could cost nearly $750 billion. However, the proposal could help lower health care premiums, NBC News reported.
Americans with or without health insurance may also get a coronavirus test without having to pay anything. Additionally, Biden's campaign is working with the Infectious Diseases Society of America (IDSA) to improve the turnaround time on tests.
"We should be investigating a great deal more money in testing and tracing. It's not enough to know in seven days or five days or three days whether or not you have COVID," Biden told CBS News in October.
The Biden administration would "empower scientists" at the CDC in setting national, science-backed guidance to prevent coronavirus outbreaks and invest in vaccine creation and distribution.
"We have to function as one nation. That means having a national plan," former Surgeon General Dr. Vivek Murthy, a key adviser to Biden's campaign team, told NPR.
News of Biden's coronavirus plans come after he selected the heads of his administration's coronavirus taskforce. The task force will be led by Dr. Murthy, who was the nation's top doctor under the Obama administration; David Kessler, the former commissioner of the Food and Drug Administration; and Dr. Marcella Nunez-Smith, a professor at Yale University.
Biden is expected to confirm the other members of the task force on Monday, the New York Post reported.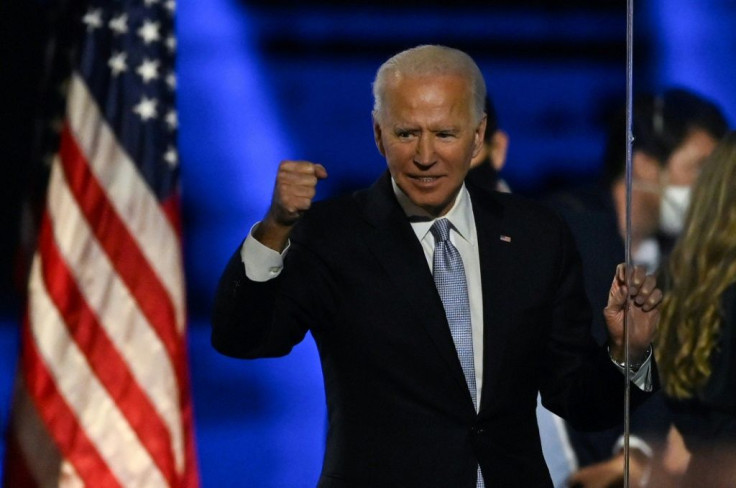 © Copyright IBTimes 2023. All rights reserved.