What Lies Ahead For Russell Westbrook After Fourth Trade In Five Years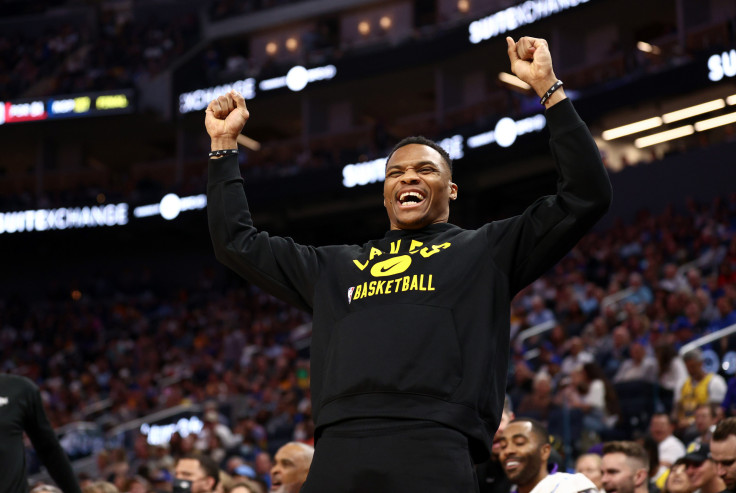 KEY POINTS
Russell Westbrook is now a member of the Utah Jazz following a massive three-team trade
This makes it his fourth trade in five seasons
Westbrook is still capable of high-level basketball off the bench
The Los Angeles Lakers made moves to better their overall roster and the biggest casualty of those trades is Russell Westbrook.
A day before NBA fans were treated to one of the most eventful trade deadline deals in recent history, NBA insider Adrian Wojnarowski announced that Westbrook had been dealt to the Utah Jazz in a three-team deal.
The deal brought D'Angelo Russell, Jarred Vanderbilt and Malik Beasley to the Lakers while the Minnesota Timberwolves acquired Mike Conley and Nickeil Alexander-Walker.
As for the Jazz, Westbrook will be joined by Juan Toscano-Anderson and Damian Jones plus a top-four protected pick from the Lakers–meaning it will only convey to the Jazz if it falls outside of the Top Four.
To see Westbrook become a journeyman in the twilight years of his career is a disappointing turn of events for the nine-time NBA All-Star, but the writing appeared to be on the wall since his mega contract with the Oklahoma City Thunder.
In September 2017, the UCLA product agreed to a five-year, $205 million extension with the Thunder which took effect the following season.
After another postseason of heartbreak that saw them fall to the Portland Trail Blazers in the 2019 playoffs, Westbrook was traded to the Houston Rockets as a way for general manager Sam Presti to fulfill his promise.
The Rockets fell victim to eventual champions Lakers in the Western Conference semifinals, and he was later dealt to the Washington Wizards for John Wall and a 2023 lottery-protected first-round pick.
As a Wizard, Westbrook enjoyed personal success after recording his fourth triple-double season while surpassing NBA great Oscar Robertson for the most triple-doubles in history in their 125-124 loss to the Atlanta Hawks on May 10, 2021.
While he led them to the postseason for the first time since 2018, the Wizards were quickly ousted by the Philadelphia 76ers in five games and later traded to the Lakers.
For two seasons, his stint in his hometown was marred with issues and was the target of criticism from the fanbase for their struggles and eventual miss of the playoffs.
New head coach Darvin Ham later moved Westbrook off the bench and while he found success there, the Lakers continued to struggle before the trade eventually happened.
One of the most athletic players in league history, Westbrook's three-point shooting and heavy turnovers have been the point of emphasis for his most ardent critics.
It is expected that Westbrook will play out the final year of his deal, worth $47 million, in Utah as he mentors guys like Collin Sexton, Jordan Clarkson and Talen Horton-Tucker.
His wealth of experience is arguably the best thing that the Jazz's youngsters can hope to have this season and that still makes him an invaluable commodity for the franchise's future-especially for first-time All-Star Lauri Markkanen and blossoming center Walker Kessler.
Looking beyond, it is completely unknown what he does next since his fiery passion for the game of basketball has brought him both success and heartache.
Any team in dire need of a combo guard to come off the bench should definitely give Westbrook a look as a dynamic sixth-man that can grab points and rebounds easily while dishing out assists.
As one of the top free agent point guards in the 2023 pool and still a lot of basketball left under his belt, Westbrook being viewed as an All-Star is nearing impossibility.
But if given a chance to play under a system where his talents as a slashing guard with a penchant for finding his open teammates, there is still a chance that NBA fans will get to watch Westbrook dole out the occasional triple-double here and there.
Westbrook owns court averages of 15.9 points on 41.7% from the field (the lowest since his rookie year of 39.8), 6.2 rebounds and 7.5 assists alongside one steal and 3.5 turnovers.
If he can somehow bring down his turnover numbers while upping his accuracy from the field and help the Jazz continue on their trajectory of being play-in contenders, there is a big chance that he gets another shot elsewhere.
Which franchise takes a flier on him remains up in the air as Westbrook turns 35 in November.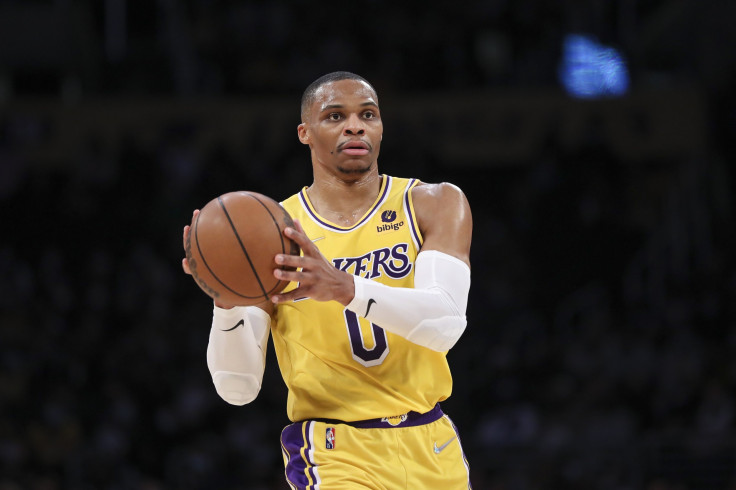 © Copyright IBTimes 2023. All rights reserved.