What Is Maundy Thursday? Meaning, Traditions, Scripture And Celebrations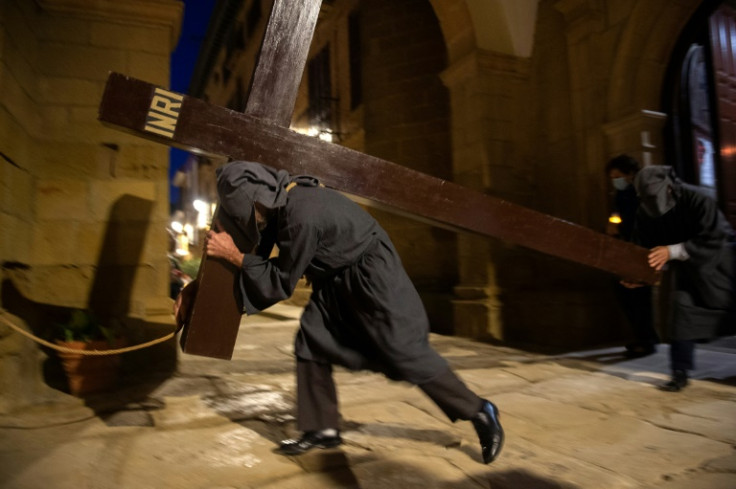 KEY POINTS
Maundy Thursday is also called Holy Thursday, Green Thursday and Sheer Thursday
The term "Maundy" is derived from the Latin word "mandatum," which means "command"
On the Thursday of his final week, Jesus and his disciples shared the Last Supper
Holy Week in the Christian year has five days of special significance, beginning on Palm Sunday, followed by Holy Wednesday, Maundy Thursday, Good Friday and Holy Saturday.
Maundy Thursday is also called Holy Thursday, Green Thursday (Gründonnerstag; in Germany) — obtained from the early practice of giving penitents a green branch as a token for finishing their Lenten penance — and Sheer Thursday (clean Thursday), which relates to the ceremonial washing of altars.
Meaning Of Maundy Thursday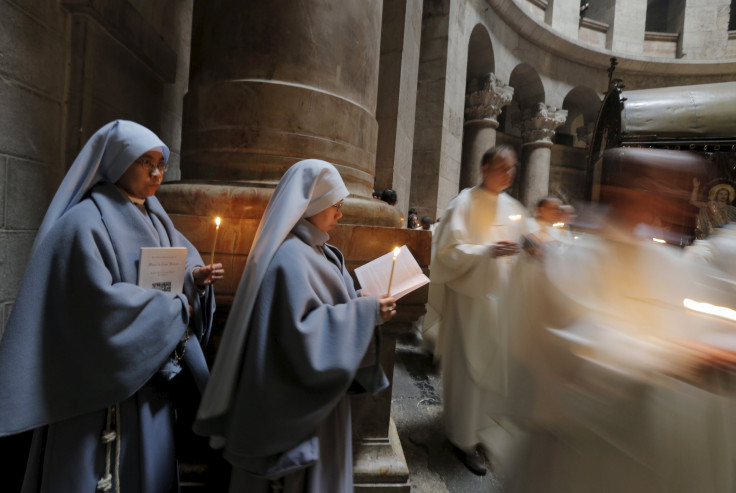 Maundy Thursday celebrates the Washing of the Feet and the Last Supper. Maundy Thursday, which is the Christian holy day observed on the Thursday before Easter, is known to be the day when Jesus had his final Passover with his disciples. The term "Maundy" is derived from the Latin word "mandatum," which means "command," referring to Jesus' commandment to the disciples. "A new commandment I give to you, that you love one another: just as I have loved you, you also are to love one another." - John 13:34
It was on the Thursday of his final week before being crucified that Jesus and his disciples shared the Last Supper. Jesus led his disciples in the first act of communion, where he used the bread and wine of the Passover Meal as the symbols of his death and resurrection. Jesus was washing their feet when he mentioned the commandment to his disciples.
Maundy Thursday Traditions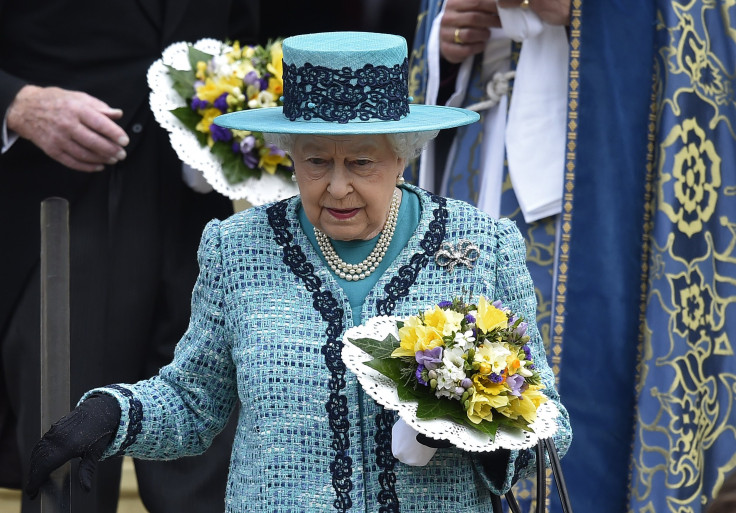 Maundy Thursday is commemorated in churches with a service involving foot-washing to remember Jesus' washing his disciples' feet at the Last Supper.
In some countries, like England, where the service is held at different locations across the British Isles, the monarch or any of the royal's representatives gives out silver coins known as Maundy money to the local pensioners. This serves as a remembrance of Jesus washing the feet of the apostles and an expression of Christian charity. Foot-washing is the act of "servant leadership" since Jesus ordered his followers to love and serve.
Most Catholic churches conduct Mass on Thursday night, with a Eucharistic celebration that includes washing feet. At the same time, there is a morning liturgy for consecrating the holy oils for the coming year. Also, all those baptized and accepted Jesus in their hearts, knowing Jesus' love and sacrifice, should come to eat the bread and drink the cup. Churches involve younger people to explain the significance of the meal.
The early Christian church celebrates Holy Thursday with a general communion of clergy and people. Eastern Orthodox churches also prepare ceremonial foot-washing and blessing of oils on this day.
Included in the Maundy Thursday's traditions is the Seder supper — a meal commonly eaten on the first night of Passover. Seder is a Hebrew word meaning "order," a reflection of the various ritual aspects of a Seder meal, such as reading the story of the exodus, eating special foods and singing hymns. Even people who are not Jewish can participate in a Seder supper.
Maundy Thursday Scriptures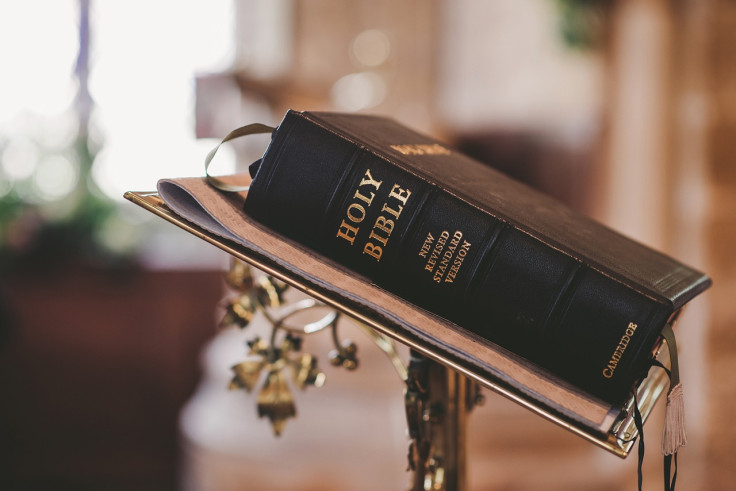 The primary passage for Maundy Thursday comes from John 13:1-17, in which Jesus washes his disciples' feet and gives them a new commandment to love one another. Other verses, such as John 15:12-17 and 1 Corinthians 11:23-26, are often read in Maundy Thursday services.
More scriptures pointing to his instruction for his followers, which is to love one another, are also read during Mass. "Beloved, let us love one another. For love is from God, and whoever loves has been born of God and knows God. Anyone who does not love does not know God, because God is love." - 1 John 4:7-8
Other Last Supper verses can also be read in Luke 22:19-20: "And he took bread, gave thanks and broke it, and gave it to them, saying, 'This is my body given for you; do this in remembrance of me.' In the same way, after the supper he took the cup, saying, 'This cup is the new covenant in my blood, which is poured out for you.'"
Celebrations On Maundy Thursday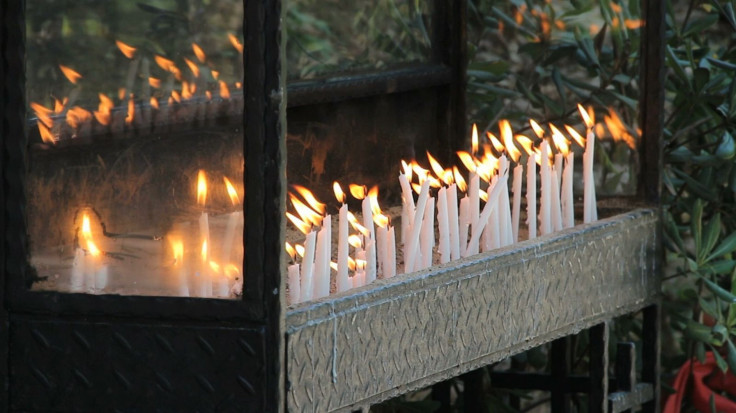 Holy Week is considered one of the most important celebrations in the Christian Calendar. Maundy Thursday is part of Holy Week leading to Easter. All Christian traditions mark the day with special masses and prayers. The washing of the disciples' feet shows Jesus' humility, humbling himself before his followers before learning he was to be crucified. Mass services on this day specify the importance of humility in the Christian faith.
The Pope also traditionally celebrates Maundy Thursday by following Christ's action. He washes and kisses the feet of 12 members of the church.
All the occasions of this spiritual week, in Christianity, correspond to the events leading to the resurrection of Jesus Christ after his crucifixion — from the entrance into Jerusalem to visiting Jesus' tomb.
Among the ways to celebrate Maundy Thursday is for observers to visit seven to 14 different Christian churches, one for each station of the cross. In the Philippines, it is common for Filipinos to pray during the Passion of the Lord Jesus Christ. This devotion is called Visita Iglesia, or "Panata" in Filipino. This tradition was known to be led by St. Philip Neri.
Maundy Thursday is a public holiday in many countries, where most schools, universities and businesses are closed. Other events, such as Christian funerals, are prohibited during Maundy Thursday.
FOR FREE to continue reading
✔️ Unlock the full content of International Business Times UK for free
offer available for a limited time only
✔️ Easily manage your Newsletters subscriptions and save your favourite articles
✔️ No payment method required
Already have an account? Log in
© Copyright IBTimes 2023. All rights reserved.