What Is The Trump Legacy Project? Democrats Reveal 2022 Campaign Plan
It remains to be seen what kind of political force President Trump will be in the Republican Party in coming years, but even if the GOP wants to forget him, it is unlikely that Democrats will let it happen.
The Democratic National Committee — if not the Republicans — hope to benefit from the outgoing president's record through the Trump Legacy Project, a new effort that will serve as a clearinghouse of information for Democratic candidates and consultants, as well as journalists, in 2022 and beyond. As President-elect Joe Biden enters his first term, the project also plans to shine a light on the ongoing challenges that Democrats say are rooted in the Trump presidency.
"We will make sure that Trump is held responsible for his entire legacy of failure," a DNC memo on the project announced, noting record unemployment, mismanagement of COVID-19, and tax cuts for the rich, as examples.
Even as some Republican candidates may seek to distance themselves from a highly polarizing president, the Democrats hope to link Republican candidates to Trump's legacy while also collecting information for his upcoming Senate impeachment trial, the memo said.
Still, some Republicans are expected to run on what they see as the positives in Trump's record. The outgoing president, still popular among his base, has said he would support primary challengers to Republicans who opposed his efforts to overturn the election or voted to impeach him.
Trump's base still largely supports him, according to a Quinnipiac University poll, even as he faced an unprecedented second impeachment. Among Republicans in the recent poll, 71% approved of the president. Only 17% blamed him for the Capitol riot, compared to 94% of Democrats.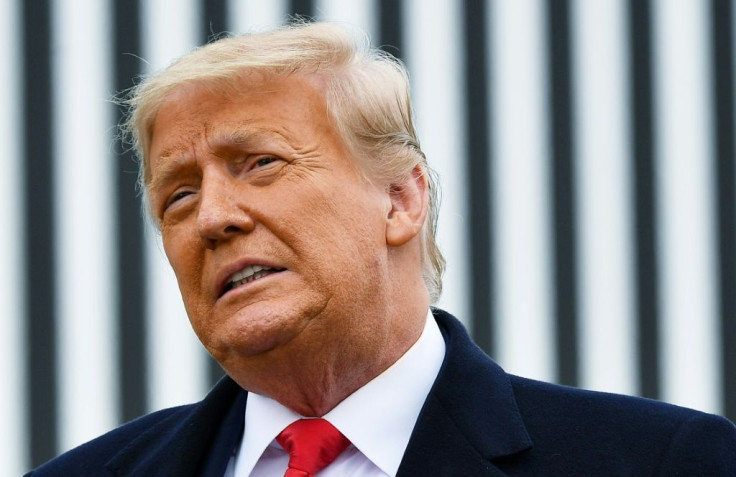 © Copyright IBTimes 2023. All rights reserved.
FOLLOW MORE IBT NEWS ON THE BELOW CHANNELS