What Will Be Janet Yellen's Salary As Biden's Treasury Secretary?
KEY POINTS
Janet Yellen will become the next Treasury secretary, taking over from Steven Mnuchin
She will receive an estimated annual salary of $219,200 in the position
If confirmed, Yellen would be the country's first woman Treasury secretary
President-elect Joe Biden has chosen Janet Yellen as Treasury secretary. What will be her salary in the position?
As Treasury secretary, the Brooklyn, New York native's pay falls under Level I, according to GovInfo.gov. Yellen's salary would be the same as the pay of the State secretary, Defense secretary, Transportation secretary and Labor secretary, among others. The positions under Level I receive at least $219,200 annually.
On the other hand, those who fall under Level II, such as deputy secretaries, administrators and the Air Force secretary, earn $197,300, according to OPM.gov.
Yellen's credentials, along with her impressive career, will be a big asset to the president-elect. She is an economist who served as the chair of the Federal Reserve from 2014 to 2018, becoming the first woman to hold the position. Her role as economic adviser to former President Bill Clinton was seen as crucial as the U.S. recovered from the 2007 financial crisis, BBC News reported.
Yellen, if confirmed by the Senate, would become the first woman to lead the Treasury Department in its nearly 232 years. The 74-year-old remains popular among peers and critics and is someone who is respected on both ends of the spectrum.
Among those who were also considered for the position were Elizabeth Warren, Sarah Bloom Raskin, Lael Brainard and Roger Ferguson.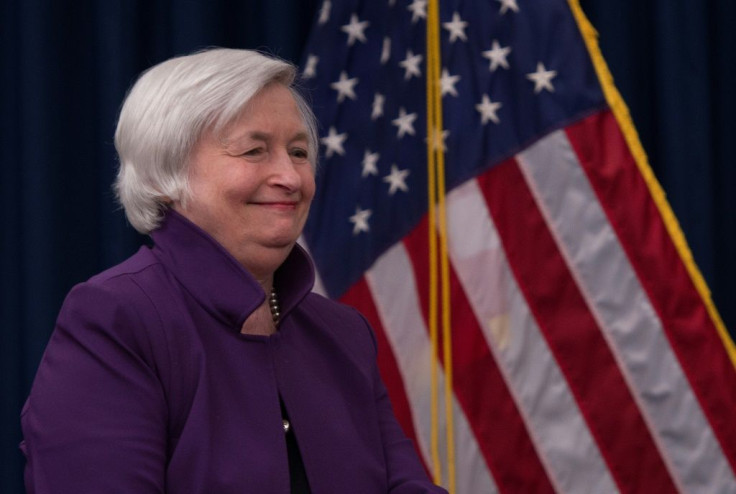 Yellen's main tasks include reviving the economy amid the pandemic, closing the economic gap between the rich and the poor and gaining the trust and support of Wall Street, CNN reported. The Treasury Department's main responsibility is to ensure economic prosperity and financial security in the country.
She will replace Steven Mnuchin, who was sworn in as the 77th Secretary of the Treasury in February 2017, per the department's official website.
Aside from heading the Federal Reserve and becoming a part of Clinton's team, Yellen worked as an economics professor at Harvard University and London School of Economics. She is now a professor emeritus at the Haas School of Business at the University of California, Berkeley, per Celebrity Net Worth.
Biden is set to be inaugurated in January 2021. The General Services Administration has informed Biden that the Trump administration is ready to begin the formal transition process.
© Copyright IBTimes 2023. All rights reserved.