What's With Melania's Eyes? Trump's Wife Showcases Her Asset On Her Social Media Accounts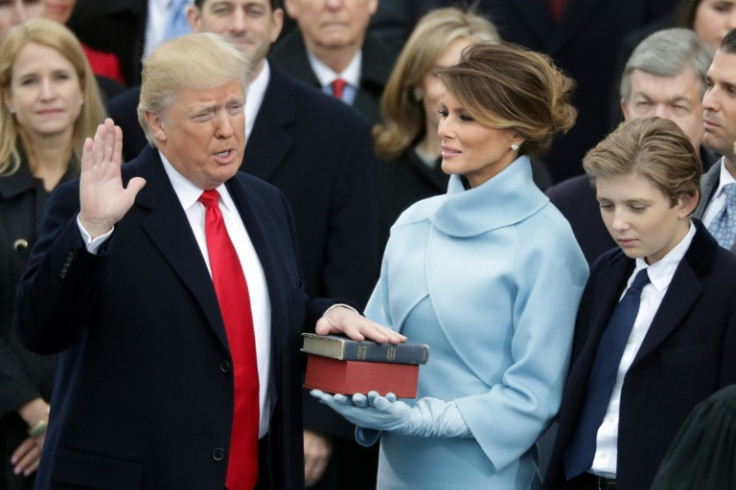 KEY POINTS
Melania may have uploaded photos of her eyes to her social media account in December 2021
Melania previously released an NFT featuring a watercolor painting of her 'cobalt blue eyes'
She also released an NFT featuring a 'patriotic-themed music track'
Why does Melania Trump have zoomed-in images of her eyes as the main photos on her social media accounts?
Melania Trump, the wife of former president Donald Trump, has been showcasing a photo and painting of her eyes across her social media accounts.
Trump's eyes are displayed as the header image of her Twitter account, which is currently being followed by 2.2 million people.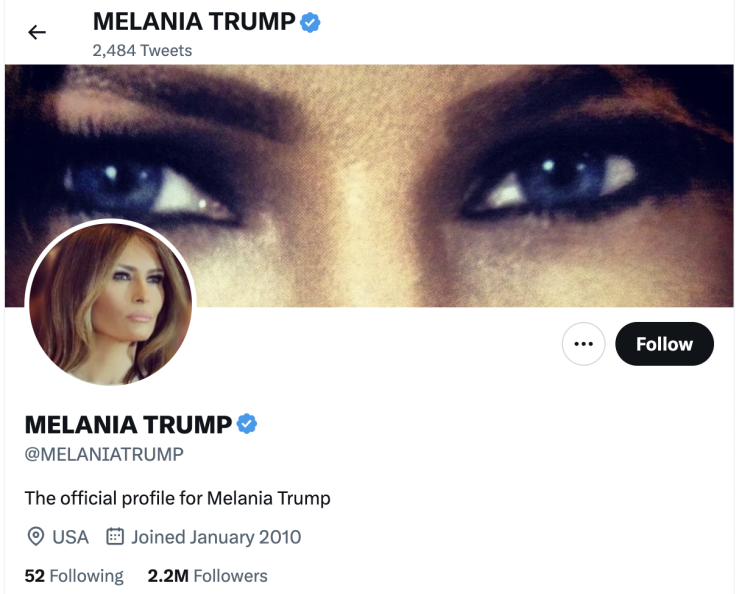 A drawing of her eyes is also being used as Trump's profile picture for her Truth Social account, which has 1.39 million followers.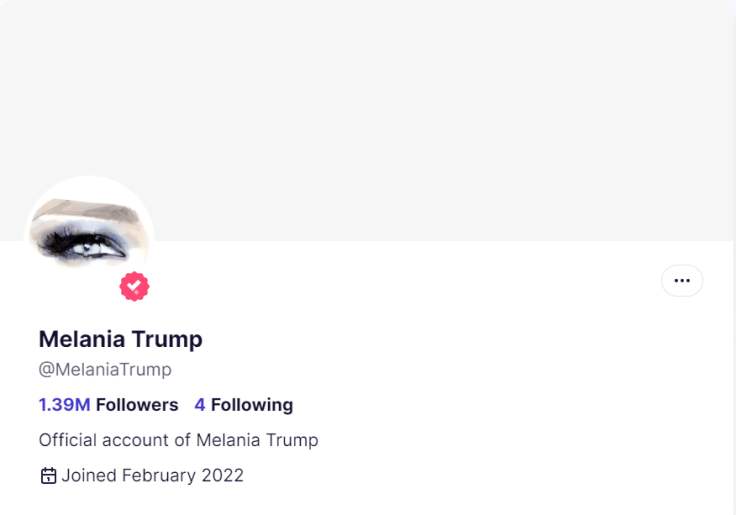 It is unclear when exactly Trump's team uploaded the photos of her eyes or why she's using these on her social media accounts. It can also be seen as a little intimidating -- like the ex-FLOTUS is watching while one scrolls through her account.
However, the images could be a nod to her own NFT -- "Melania's Vision."
In December 2021, she announced that she is launching her own NFT—short for non-fungible tokens—featuring a watercolor painting of her "cobalt blue eyes."
"'Melania's Vision' is a breathtaking watercolor art by Marc-Antoine Coulon and embodies Mrs. Trump's cobalt blue eyes, providing the collector with an amulet to inspire," the announcement read.
"The limited-edition piece of digital artwork will be 1 SOL and includes an audio recording from Mrs. Trump with a message of hope."
In a tweet, Trump also said she was "excited" about her new "venture" and noted that the NFT "combines my passion for art and commitment to helping our Nation's children fulfill their own unique American Dream."
In the recording included in every NFT purchase, Trump says, "My vision is: look forward with inspiration, strength, and courage."
A portion of the proceeds from her "Melania's Vision" NFT supported children in foster care through her Be Best initiative, which she launched during her time as first lady.
Since the launch of "Melania's Vision," Trump has also released a number of other NFTs, the latest of which is the 1776 Collection featuring six pieces of digital collectibles along with a "patriotic-themed music track."
"The 1776 Collection of artwork draws inspiration from several iconic landmarks of our nation, which I had the privilege of visiting during the time I served as first lady," she said.
She has also previously released the "Head of State Collection," which featured "one-of-a-kind" items that commemorate French President Emmanuel Macron's visit to the White House in 2018.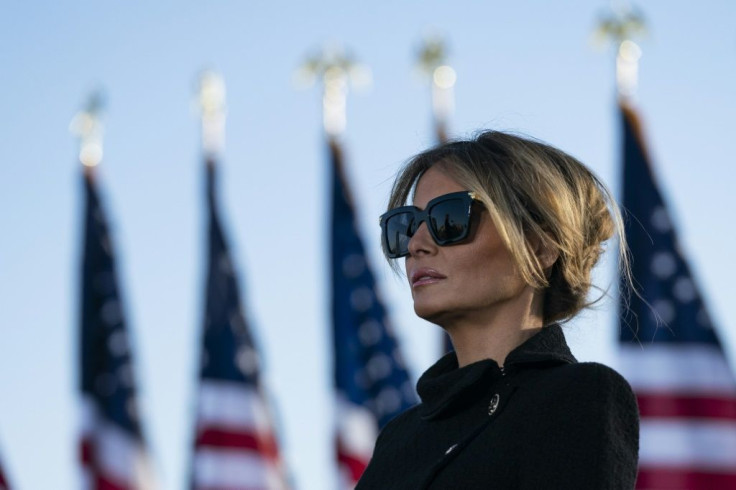 © Copyright IBTimes 2023. All rights reserved.