What's Next For The Death Penalty? Connecticut Supreme Court To Hear New Arguments Over State Ban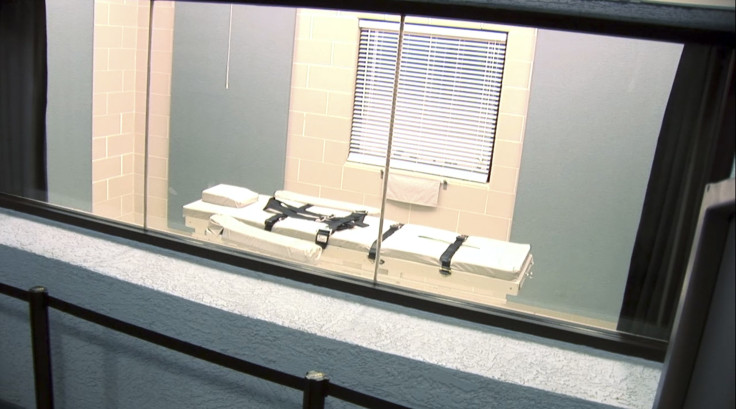 Less than half a year after the Connecticut Supreme Court declared the death penalty unconstitutional, prosecutors are scheduled to go before the same court Thursday to argue that the state's 11 remaining death row inmates can still be put to death, Reuters reported. While a 2012 Connecticut law banned the death penalty being applied in future cases, the highest court in the state chose in a 4-3 decision in August to apply the law retroactively, saying executing people sentenced to death prior to the law taking effect was cruel and unusual punishment.
Prosecutors are expected to take issue with the retroactive principle, saying the court didn't have the authority to say state lawmakers couldn't exempt people sentenced to death before 2012 in the law. At the center of Thursday's arguments will be the case of Russell Peeler Jr., sentenced to death more than 15 years ago after ordering an 8-year-old boy and his mother to be killed to stop the child from testifying against him in a separate case.
While it is unusual for the court to relook at the death penalty not long after it made its ruling, some legal experts are dubious as to whether the same ruling made in August will stand. "Some people are speculating that it's basically all for show, that the court is just letting the chief state's attorney's office speak its mind and that they'll just reaffirm their decision,"Daniel J. Klau, a University of Connecticut School of Law adjunct professor said to the Hartford Courant.
"I honestly believe it is a jump ball. Nobody can predict with certainty what will happen when this case is ultimately decided," he went on to say.
In the past nine years, seven states have abolished the death penalty, the Washington Post reported. Connecticut hasn't executed a prisoner since 2005.
© Copyright IBTimes 2023. All rights reserved.