When Is Daylight Saving Time 2016? 6 Tips On How To Make The Most Of Extra Hour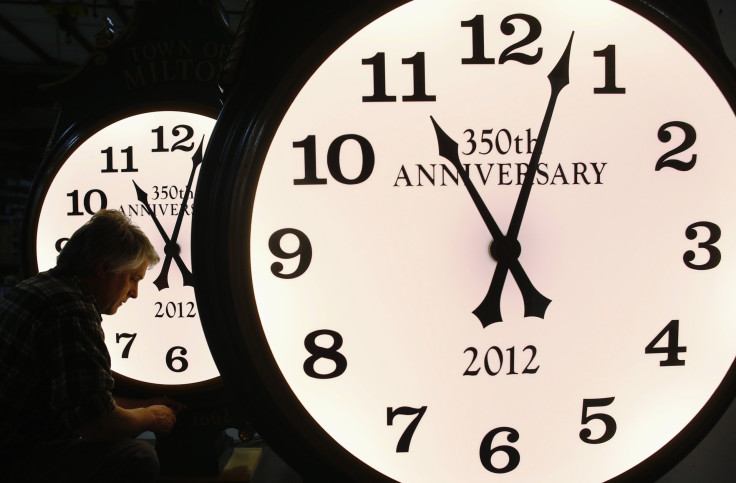 There are at least three things assured in life: death, taxes and daylight saving time. But unlike the first, the other two are guaranteed to happen once a year, with the latter bringing shorter days and longer nights.
Daylight saving time, which ends Sunday at 2 a.m., local time, is the moment all clocks get set back one hour from standard time during the fall in order to make better use of natural daylight. This adds an extra 60 minutes to the day and always happens on the first Sunday of every November.
While it could be easy to spend that extra time in bed or in front of the television, it is recommended to use it to complete important personal tasks.
Below are six tips on how to spend the extra hour during daylight saving time.
1. Check your smoke detectors. It is easy to forget about that circular device attached to the wall or ceiling that stands between residents and a fire. Take the time to change and test the batteries in the detector. The risk of dying from a fire in a home is cut in half if there is a working smoke alarm, according to FEMA.
2. Change passwords. Using an old high school password is not going to fly if protecting identity and important information is a priority. Changing passwords at least once a year is recommended. Data breaches can go undetected for months, possibly years. Change passwords or use a password manager.
3. Check credit score. This is a number some people try to avoid year round. However, it is important to see where one's credit score stands. If it isn't up to standards, the extra time can be used to create a plan for how to repair credit history.
4. Discard old medication. Many people are guilty of not properly disposing of expired medicine and instead allowing it to sit in cabinets for an extended period of time. Make sure all old medication is properly discard by scratching out personal information and disposing of the bottles. Expired medicine can be harmful to children and is ineffective against fighting illnesses.
5. Check tire pressure. An under-inflated tire can lead to a car crash, loss of vehicle control and a tire blowout. Those types of tires have a higher risk of failure and damage, according to the National Highway Traffic Safety Administration.
6. Treat yourself. While people should make sure they do everything that applies to them on this list, they should also take the time to spoil themselves, if possible. Enjoy favorite cookies, cook a favorite meal, take a run or do something that bring smile-inducing pleasure.
© Copyright IBTimes 2022. All rights reserved.
FOLLOW MORE IBT NEWS ON THE BELOW CHANNELS