When Did Prince William Realize He Needed To Propose To Kate Middleton?
There was a particular moment that convinced Prince William that it was time to pop the big question to Kate Middleton.
The Duke and Duchess of Cambridge dated for years before they tied the knot. Prince William was very honest and said that he didn't want to be pressured into the altar. He knew that Prince Charles was pressured into marrying his mom Princess Diana, so he didn't want his own marriage to end the way his parents' did and was very careful.
Royal author Marcia Moody wrote in her 2013 book, "Kate: A Biography," that before the couple got engaged, they lived in rural Anglesey. It was during that blissful period in Wales when Prince William realized that it's time to propose to Middleton.
The "very romantic" surroundings were "ideal" for Middleton, who has always been a fan of the outdoors. During their stay there, Middleton also took over everything related to their home. She was "patiently supporting him as she quietly worked and made the most of her non-royal status."
"They both knew what was coming and knew that, although many good things would follow, it would also mean a life of increasing duty and less time to themselves," Moody added.
Prince William went ahead and proposed to Middleton during their trip to Kenya in October 2010. However, the couple waited until Nov. 16 of the same year to publicly announce that they were engaged.
During their engagement interview, Prince William confessed that he had been planning the proposal for a while. In fact, he had been carrying Princess Diana's sapphire and diamond engagement ring in his rucksack for weeks and admitted that he was terrified of losing it.
Middleton said that Prince William's proposal was "very romantic' and came as a "total shock." However, they also admitted that they had discussed marriage with each other a lot in the previous year.
Prince William added that he was torn between asking Middleton's dad or proposing to her first, but he feared that Michael Middleton would reject him. As a result, he decided to ask Middleton first so her father couldn't say "no" to him since she already said "yes."
Prince William immediately called Middleton's father after the proposal and realized his fears were unfounded. However, there was an awkward moment when it came to Middleton's mom because when she returned home, she didn't know if Carole was already aware that she's engaged. Middleton's family was very happy after learning that they were already engaged.
Prince William and Middleton married on April 29, 2011. They are now parents to three royal babies, Prince George, Princess Charlotte and Prince Louis.​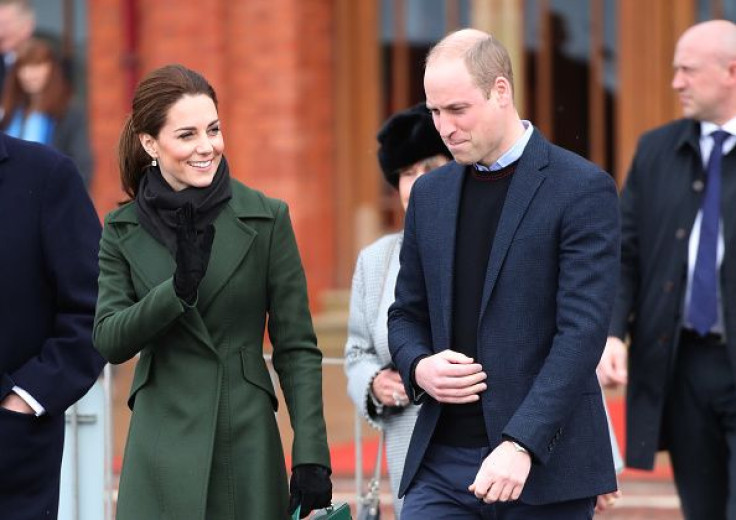 © Copyright IBTimes 2023. All rights reserved.