When Is Meghan Markle's 'Dater's Handbook' Airing On TV This Winter?
Megan Markle's getting ready to celebrate her first Valentine's Day with Prince Harry as a married couple next month, but her 2016 Countdown to Valentine's Day Hallmark Channel movie, "Dater's Handbook," with Kristoffer Polaha, will be on TV for all to see on Tuesday.
Directed by James Head and written by Jennifer Barrow and Rich Tabach, the movie follows the Duchess of Sussex's character as she searches for the perfect guy on paper. Along the way, she might just find out that's not exactly what she needs, or wants.
"Realizing she has a recurring habit of picking the wrong type of guy, Cassandra Barber (Markle) turns to relationship expert, Dr. Susie, and her latest self-help book, 'The Dater's Handbook' to help with her ailing love life," the synopsis explains. "She follows the advice in Dr. Susie's book to evaluate potential suitors, and then must ultimately choose between reliable George (Jonathan Scarfe) and fun-loving Robert (Polaha). It's hard to change old habits and place your faith in the experts, especially when your heart tells you something different."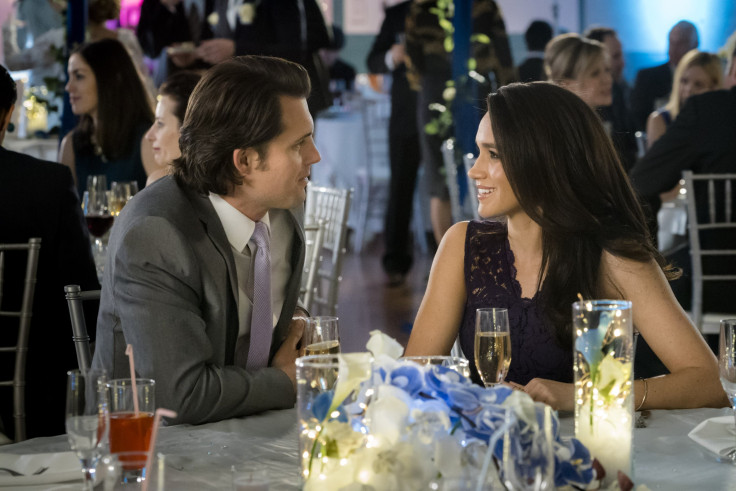 This was Markle's last Hallmark movie (and final movie, in general, before retiring from acting), while it was Polaha's first. Fans can catch "Dater's Handbook" on Hallmark Channel on Tuesday at 2 p.m. EST. If you can't tune in for this airing, there are ways to watch the movie online.
YouTube, Google Play, Amazon Prime, iTunes and Vudu have the full film available for streaming, with prices starting at $6.99. Hallmark also has a Meghan Markle "Royal Wedding Collection" DVD set, which includes the pregnant royal's two Hallmark movies and "Royal Hearts," available to purchase.
Thanks to Hallmark Publishing, if, after watching the movie, you still haven't had enough of the story, there's a novelization of the movie by Cara Lockwood you can read. All of this should hold you over until the next time "Dater's Handbook" airs.
© Copyright IBTimes 2023. All rights reserved.