When Will Alec Baldwin Ever Take Responsibility For His Actions?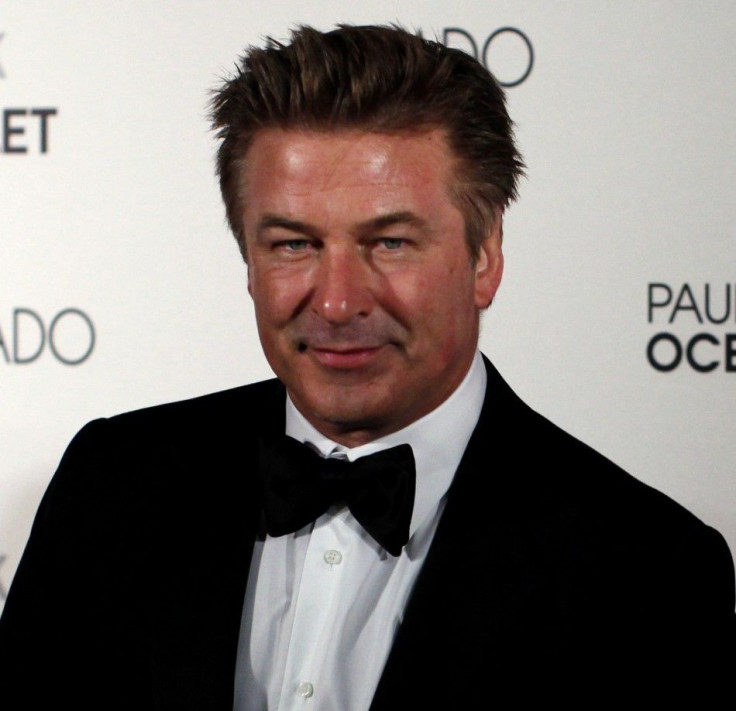 On Tuesday, Alec Baldwin was accused of assaulting a photographer in New York, who has since filed a complaint with with the NYPD, claiming to have suffered injuries as a result of the altercation.
The run-in is the latest in a series of public (and private) rages: Baldwin's behavior in recent years has repeatedly stunned the public -- but the actor seldom accepts accountability for his headline-making follies. He frequently defends himself via Twitter, justifying his own actions while simultaneously attacking others. In most cases, deems himself perpetually blameless, and -- with few exceptions -- rarely admits that his behavior is irresponsible.
In 2007, TMZ leaked a vicious voice message that Baldwin left for his daughter, Ireland. In the notorious rant, the actor refers to her as a thoughtless little pig. Amidst a media firestorm, Baldwin released a lengthy statement via the internet. While he did offer a lukewarm apology, he blamed his bitter custody battle with ex-wife Kim Basinger for his behavior.
I'm sorry, as everyone who knows me is aware, for losing my temper with my child, Baldwin wrote on his website. I have been driven to the edge by parental alienation for many years now. You have to go through this to understand.
Most people would be embarrassed after being kicked off a plane for foolish behavior. Not Baldwin. Earlier this year, the actor was ejected from an American Airlines flight after he refused to shut off his phone, which would have required ending a game of Words with Friends, before takeoff.
In the days following the airline incident Baldwin let the public know who the real villains in society are-$35,000 a year flight attendants and the other working stiffs on the flight crew.
The actor seemed to enjoy the media spotlight surrounding him after the incident. He went on Piers Morgan angrily issuing one public statement after another. He expressed is contempt for stupid and inane flight rules and referred the flight attendant as blistering, calling the woman who had the audacity to enforce in-flight rules a Christian conservative Republican.
On his favorite medium -- Twitter -- he posted a slew of 140-character rants against the entire airline, and invented the hashtag #nowonderamericaairisbankrupt. He also accused the flight attendant of engaging in a soviet level of enforcement of the rules and compared the airline staff to catholic school gym teachers from the 1950's since, as everyone knows; airline protocol and the enforcement of physical activity in Cold War Era schools are synonymous.
Apparently that wasn't enough - soon after, Baldwin went on Saturday Night Live and mocked the debacle. The unfunny sketch featured the actor as an American Airlines pilot who offered a logical explanation for his behavior. And let's not forget his 549 word Huffington Post musing entitled My Flying Lesson, in which he again scrutinized the airline and flight attendant. This time he referenced the 9/11 terrorist attacks, which he claimed carriers and airports have used that as an excuse to make the air travel experience as inelegant as possible.
Seemingly unsatisfied with only one scandal this year, Baldwin reportedly attacked a Daily News photographer on Tuesday. Marcus Santos snapped a photo of the actor as he left the Manhattan's Marriage License Bureau. It must have slipped Baldwin's mind that additional paparazzi, who snapped photos of the scuffle, were a few feet away. As expected, it wasn't long before Baldwin took to his Twitter account to share his take on the situation.
Photographer almost hit me in the face with his camera this morning, Baldwin Tweeted before lashing out at the Daily News. Ever since that English Queen took over the Daily News, they lie like the Post, alluding to the newspapers new editor, Colin Myler.
Lawyer Karen DeSoto told MSNBC that Baldwin could face criminal assault charges -- it all depends on the extent of the photographer's injuries.
The obvious charge is assault, DeSoto said. A lot of times in New York that will get downgraded to disorderly conduct as long as there is not substantial injury or intent to cause harm.
Baldwin began adding the hashtag #allpaparazzishouldbewaterboarded to his Tweets, before making a bizarre reference to the murder of Trayvon Martin.
I suppose if the offending paparazzi was wearing a hoodie and I shot him, it would all blow over..., tweeted Baldwin.
Clearly Baldwin has done nothing wrong and the world is conspiring against him. Evil soviet airlines and media professionals are out to get him.
© Copyright IBTimes 2023. All rights reserved.
FOLLOW MORE IBT NEWS ON THE BELOW CHANNELS