When Will 'Free Rein' Return? Christmas Special Airing Ahead Of Season 3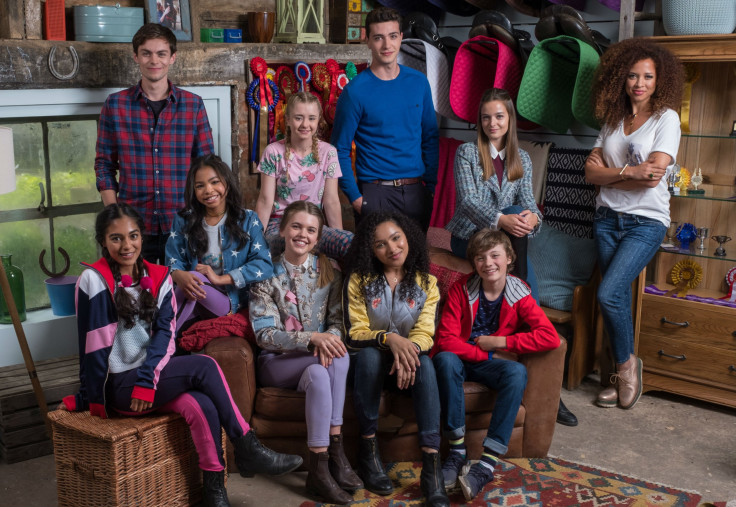 Netflix's teen equestrian drama, "Free Rein," has something special in store for fans.
Season 2 of the series dropped just a few months ago, but the cast worked hard for five months to get Season 3 ready in time for a 2019 premiere date. In addition, they filmed a couple of specials to release before the new season. The first is set to debut on the streaming platform on Dec. 7. That's right, a new English adventure with Zoe (Jaylen Barron), Pin (Freddy Carter) and more of your favorite characters is almost here.
Barron teased the two upcoming specials on Instagram last month, asking fans, "What do you guys think the 2 extra specials will be about," and now we finally know what the first one will be. Titled "Free Rein: The Twelve Neighs of Christmas," it's, you guessed it, a Christmas special!
Following the pony prom barn dance in Season 1 and Zoe's Sweet 16 in Season 2, it's now time for a Christmas event. "As Bright Fields preps for its Mistletoe Ball, a broken ornament leads Zoe to a family secret, while Gaby [Charlotte Jordan] finds herself at the mercy of new boss Mia [Celine Buckens]," the synopsis for the first-ever special reveals.
If three and a half weeks is too long to wait for new "Free Rein" content, then you're in luck, as the Netflix series now also has two companion books for fans to dive into. The first, "The Steeplechase Secret," written by Jeanette Lane, was released at the end of August and follows Zoe as she investigates some strange happenings at the new steeplechase race track.
The second novel, "Fight to the Finish," written by Catherine Hapka, came out just two weeks ago and sees Zoe going up against her friend Jade in a riding competition. They're both trying to win a spot at an exclusive riding clinic run by famous rider Poppy Addison, but "with two best friends competing and only one winner, this contest may be a recipe for a total friendship fiasco," the book synopsis teases.
Seasons 1 and 2 of "Free Rein" are currently streaming on Netflix, while "Free Rein: The Twelve Neighs of Christmas" will become available on Dec. 7.
© Copyright IBTimes 2023. All rights reserved.