Where To Find McDonald's Breakfast Happy Meal Menu: Restaurant Offers Kid All Day Opportunity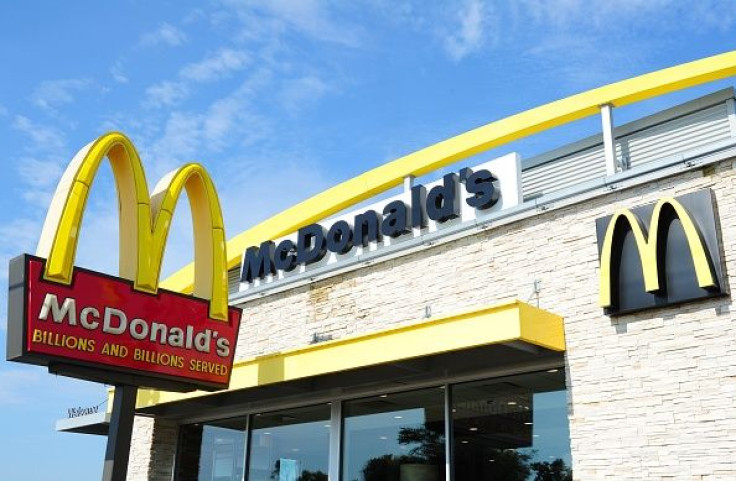 Children will soon be able to enjoy a breakfast specifically catered to them at McDonald's. The fast food company plans to roll out a breakfast Happy Meal that could become a part of the all-day breakfast menu, USA Today reported Friday.
The company's goal is to first make the meal available in 73 of the restaurants in the Tulsa, Oklahoma area. If profitable the kid breakfast could be offered nationally as part of McDonald's all-day breakfast.
This menu addition comes days after McDonald's announced it would be expanding its all-day breakfast menu. Along with the current menu choices, McMuffins, McGriddle and biscuit sandwiches will be added. When the fast food chain first rolled out the all-day breakfast menu in October 2015, chains were only serving McMuffin or biscuit sandwiches, not both.
The creation of the happy meal breakfast makes this the first major addition to McDonald's children menu in over three decades. Kids will have the option to choose from Egg and Cheese McMuffin minus the Canadian bacon, or their choice of two McGriddle sandwiches. Apple slices and yogurt are offered as sides and once lunch and dinner are served, children will have the options of kid fries or hash browns in select locations.
Pam Williams, a director of innovation at McDonald's USA, explained that the breakfast Happy Meal is the restaurant chain's way of giving the public what they have been asking for.
"All day breakfast has really been a big hit with our customers, and that started from our customers telling us this is what they wanted," she said. "Since the launch of all-day breakfast, more of our customers have been reaching out to us and asking us for these choices for their kids In the Happy Meals.''
The McDonald's breakfast Happy Meal is expected to be available in Tulsa area restaurants soon.
© Copyright IBTimes 2023. All rights reserved.