Where Is Kylie Jenner's New York City Pop-Up Shop? 5 Things Shoppers Could Expect, From Lip Kits To Rumored NYFW Opening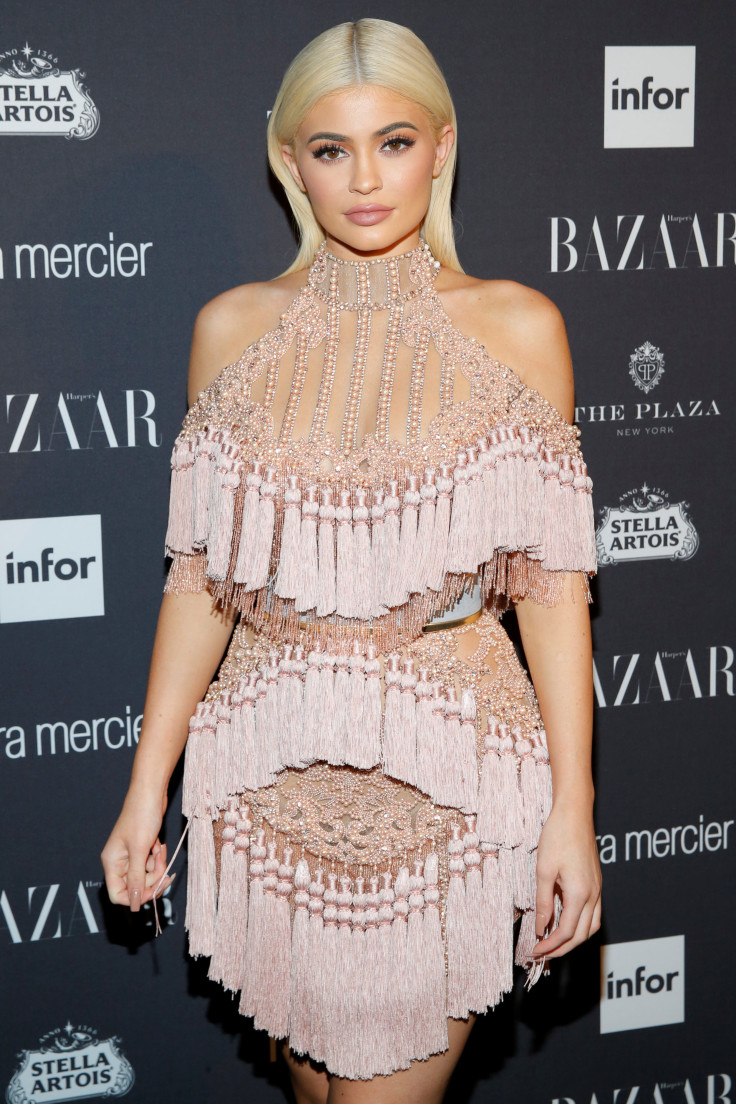 Following a cryptic Snapchat from the youngest member of the Kardashian clan, Kylie Jenner dropped hints that another pop-up shop was in the works.
Followers and fans received a snap Monday from the reality star that read, "Are you guys ready for my next pop up…" after teasing with a follow-up message of "Can you guess where?" Hours later, Jenner revealed that the pop-up would be coming to New York City.
The 19-year-old television personality and burgeoning businesswoman opened her first pop-up shop in Canoga Park, California this past December, just ahead of the holidays, according to Allure.
Jenner has yet to reveal more information. Given what fans know from her last pop-up-- and the subsequent buzz that surrounds her prospective New York opening-- here are five things fans could expect in the newest iteration:
1. The Makeup and Merch: The new pop-up shop is bound to carry new Kylie merchandise, from the celeb's makeup to apparel emblazoned with patented Kylie sayings, including her comment "Like, Realizing Stuff." The store even printed sweatshirts with pictures of Jenner on them. This time around, gear up for all-new gear, new sayings and new makeup.
2. The Shop Could Open During New York Fashion Week: Allure and Bustle ventured to guess that with NYFW coming up next month and given the shop's confirmed location, the shop could very well open over NYFW for the women's collections.
3. The News Might Come Very Soon: Just one week after teasing about the opening of her first pop-up, outlets were able to confirm more details of the Kylie Jenner pop-up shop. Following that announcement, it was just a matter of days before the store opened to the public on Dec. 9.
4. Expect An Online Store: If past experience has taught us anything it's that there will likely be an online store, as well. The online shop became available one day after the brick-and-mortar location, according to Jenner's social feed.
5. Also Expect A Line. A Very Long One: According to an account from Racked, despite arriving at the Los Angeles store opening one hour ahead of the opening, the writer was too late to even stand in the designated line. Lesson learned: Arrive early.
© Copyright IBTimes 2023. All rights reserved.