Where To Travel In 2014: How The Expert Lists Stack Up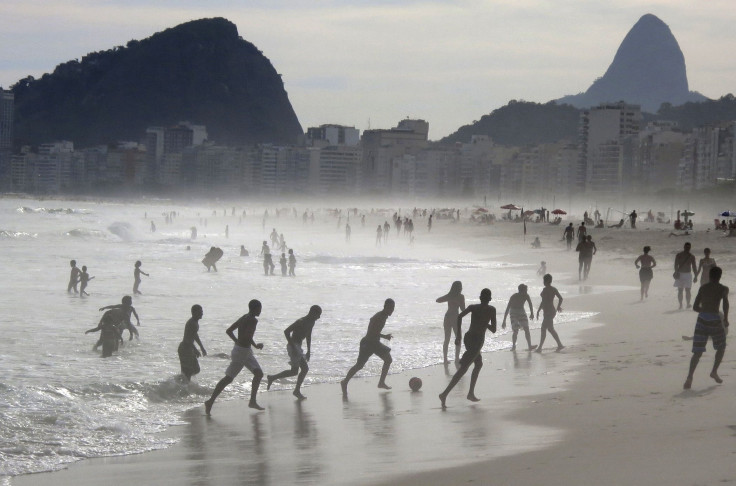 Last year it was Sri Lanka, Croatia and Myanmar -- it was Brooklyn, Quito and Seoul. So what global hotspots will capture our imagination in 2014?
A quick search online reveals a plethora of stories purporting to offer you, the discerning reader, an ultimate 2014 bucket list. International Business Times is no exception; we've got one too. But instead of resting on our laurels, we decided to create an aggregate of the myriad suggestions out there to come up with a general consensus on which spots travel experts agree will be certifiably hot in the coming year.
Focusing on 20 lists from notable English-language news organizations, guidebooks and travel magazines, we've attempted to make sense of the mess, highlight the common threads and identify which "it" destinations are having their moment in the media spotlight. Below is a look at what we found, laid out first by the ultimate champions, then by regional trends.
Sources: Lonely Planet (three lists), Fodor's Travel Guides, Frommer's, Rough Guides, National Geographic Traveler, Conde Nast Traveller, Travel + Leisure, AFAR, Budget Travel, Wanderlust Travel Magazine, CNN, Associated Press, Daily Telegraph, the Guardian, Huffington Post, International Business Times, Sydney Morning Herald and the Globe and Mail.
Top Countries For Travel In 2014
No. 1 Brazil
No. 2 Scotland
No. 3 Myanmar
No. 4 Iceland
No. 4 (tie) Panama
Runners up: Belgium, Rwanda, Uruguay, Zambia
Top Cities For Travel In 2014
No. 1 Glasgow, Scotland
No. 1 (tied) Riga, Latvia
No. 3 Cape Town, South Africa
No. 4 Chengdu, China
No. 4 (tied) Rio de Janeiro, Brazil
No. 4 (tied) Sarajevo, Bosnia and Herzegovina
Runners up: Chicago (USA), Detroit (USA), Austin (USA), Berlin (Germany), Sochi (Russia), Umea (Sweden)
Regions
No. 1 East Africa
No. 2 Antarctica
No. 2 (tie) Hawaii
No. 2 (tie) Lombok, Indonesia
No. 2 (tie) Yosemite National Park
North America
U.S. destinations once again outshined their northern neighbors in 2014 with just one Canadian spot, British Columbia, appearing on more than one roundup. Travel experts recommended many of the same cities that graced last year's lists (Charleston, Nashville, Austin) but also dished up a few surprises. The comeback kid Detroit, for one, was particularly popular, despite making headlines in 2013 for its bankruptcy woes. A ballpark birthday in Chicago, an anniversary in Yosemite (California) and new marijuana laws in Colorado boosted intrigue, while the sunny climes of Miami, Orlando, Palm Springs and the Hawaiian isles similarly proved irresistible.
Latin America
The World Cup cast an expected spotlight on Brazil this year, making the South American powerhouse the most-popular recommendation for 2014. However, that doesn't mean the rest of Latin America was left in the shadows. Indeed, from Nicaragua to Uruguay, Latin America was hotter than it's been in years as experts offered alternatives to Brazil and "while you're in the area" suggestions. Nearby Uruguay, for example, topped many lists for its proximity to Brazil and its recent moves to legalize marijuana and allow same-sex marriage. Panama, too, graced many a list thanks to its famous canal, which turns 100 in 2014.
Europe
If there was one common denominator among the varied travel lists for 2014 it was Scotland -- or more specifically Glasgow -- thanks to the Commonwealth Games and a preponderance of other international events coming this year. Further south, the English cities of Yorkshire and Liverpool nabbed the spotlight, as did Europe's new "capitals of culture": Umea, Sweden and Riga, Latvia. War anniversaries put Berlin, Belgium and Sarajevo on many experts' bucket lists, while chilly Iceland once again fired up the imagination. Perhaps the biggest surprise in 2014 was the lack of enthusiasm for Sochi, Russia, host of the 2014 Winter Olympics. While Olympic cities typically top yearly itineraries, issues over Russia's human rights record appear to have scared would-be promoters away.
Africa And The Middle East
Other than Turkey, Oman and (rather surprisingly) Iran, the Middle East took a back seat to sub-Saharan Africa on many 2014 lists. The death of Nelson Mandela may have had something to do with it. South Africa is clearly back in the global eye, particularly Cape Town, which many experts recommended thanks to its status as the 2014 World Design Capital. Elsewhere on the continent, current U.N. World Tourism Organization co-hosts Zambia and Zimbabwe emerged from obscurity, while the promise of a single tourist visa for Rwanda, Kenya and Uganda renewed interest in East Africa.
Asia-Pacific
From the black hole of Asia to the continent's hottest ticket, the buzz over Myanmar won't subside in 2014. Nor will the buzz over China, though it's Chengdu in the center of the country that will steal the stage. These two destinations aside, the exuberance experts had for Asia-Pacific on their 2013 lists isn't apparent in 2014. Some minor exceptions included Bhutan, Indonesia, Taiwan and New Zealand. After securing the 2020 Olympics, Tokyo also drummed up a bit of excitement, as did India's southern bell, Kerala, and the rugged wilds of Australia's Northern Territory and Tasmania.
© Copyright IBTimes 2022. All rights reserved.
FOLLOW MORE IBT NEWS ON THE BELOW CHANNELS