Where To Watch 'Friends' Full Series Ahead Of Reunion
The announcement of a "Friends" reunion has long-time fans ecstatic to see the gang back together, but to gear up for the big showing, some may want to take a trip down memory lane to old episodes.
The 90s sitcom was stripped from Netflix at the very beginning of 2020, which caused an upsetting uproar within the show's fanbase. WarnerMedia's HBO Max obtained all rights to the show for the next five years, so a subscription is required if anyone wants to watch a few episodes, as well as the reunion special.
All 10 seasons and 236 episodes of "Friends" can be streamed on the platform for just $14.99 a month.
The internet hasn't stopped talking about the announcement of this special episode, because it has been 17 years since the series finale aired.
Jennifer Aniston, Courteney Cox, Lisa Kudrow, Matt LeBlanc, Matthew Perry and David Schimmer will all return, as well as a slew of guest stars.
Justin Bieber, BTS, Lady Gaga, David Beckham, James Corden, Cindy Crawford, Cara Delevingne, Elliott Gould, Kit Harington, Larry Hankin, Mindy Kaling, Thomas Lennon, Christina Pickles, Tom Selleck, James Michael Tyler, Maggie Wheeler, Reese Witherspoon and Malala Yousafzai are all familiar faces that'll be featured on the special.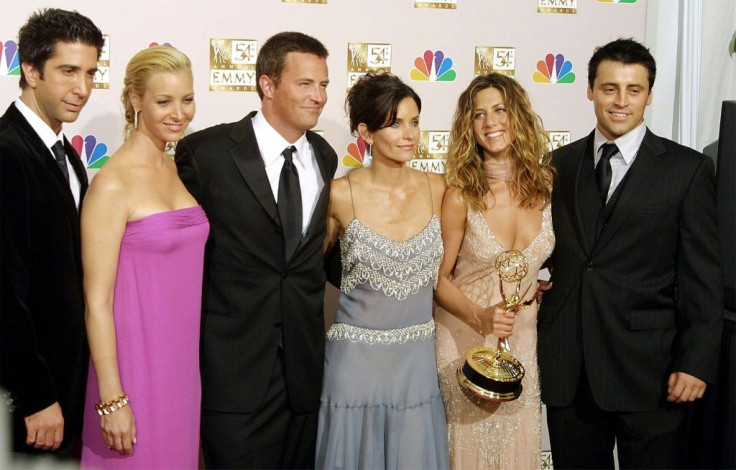 © Copyright IBTimes 2023. All rights reserved.