White House Trolls GOP Leaders Criticizing Student Debt Plans With PPP Loan Receipts
KEY POINTS
Many GOP leaders criticized Biden's student loan plan in recent media interviews
White House clapped back at them highlighting their PPP loans that were forgiven
Social media joined in on the fun as the White House pulled out the receipts against the critics
President Joe Biden's plan to cancel some or all student loan debt for millions of Americans has its share of detractors and supporters. Many Republican leaders belong to the former section, and several of them have criticized the decision in recent media interviews.
The current administration's student loan plan is being debated nationally on prime-time news. The subject has dominated headlines across publications and is being widely discussed on social media since Biden made the announcement Wednesday.
Rep. Marjorie Taylor Greene, R-Ga., said Biden's student loan forgiveness plans were "completely unfair" to taxpayers who've never taken out a student loan, reported Deadline.
"There should not be a system in place that allows them and encourages them to pile up massive debt in these big colleges and universities," she said in the interview with conservative network Newsmax.
White House's official Twitter account retweeted a clip of the interview with the caption, "Congresswoman Marjorie Taylor Greene had $183,504 in PPP loans forgiven." It was referring to the Paycheck Protection Program (PPP) that was enacted to help small businesses stay afloat during the COVID-19 pandemic.
Rep. Mike Kelly, R-Pa., was in the line of firing as well, after the White House Twitter account shared the congressman's tweet and wrote, "Congressman Mike Kelly had $987,237 in PPP loans forgiven."
His original tweet read, "Asking plumbers and carpenters to pay off the loans of Wall Street advisors and lawyers isn't just unfair. It's also bad policy."
Rep. Matt Gaetz, R-Fl., tweeted a report about the Biden administration's plans to announce $3 billion aid toward the Ukrainian military's training.
"Everyone knows that in a $60 Billion+ European land war, it's always the last $3 Billion that kicks in the door..." he wrote Wednesday.
The White House responded: "Congressman Matt Gaetz had $482,321 in PPP loans forgiven."
With the latest tweets targeting GOP leader, the term "Dark Brandon" also made a comeback, as supporters hailed the president for dragging his critics.
"A pissed off Dark Brandon dragging the s--t out of Marjorie Taylor Greene and MAGA is the best Dark Brandon," one person wrote.
"The White House just publicly called out Matt Gaetz and Marjorie Taylor Greene for complaining about student debt forgiveness after having their PPP loans forgiven. Dark Brandon is back at it again," wrote another user.
"The White House fully embracing Dark Brandon and letting their social media go wild is exactly what I am here for," a user tweeted.
"The White House Twitter account pulling a 'this you?'" another tweet read.
"The White House is throwing lightning bolts all over Twitter like it's freakin' ZEUS, I love it," wrote a user, while another said, "Republican party, the party of hypocrites."
The White House also called out Rep. Markwayne Mullin, R-Okla., for criticizing Biden's announcement.
"We do not need farmers and ranchers, small business owners, and teachers in Oklahoma paying the debts of Ivy League lawyers and doctors across the U.S. This places undue burden on those already suffering due to the weight of Biden's failed economic policy," he had tweeted.
The White House responded saying, "Congressman Markwayne Mullin had over $1.4 million in PPP loans forgiven."
It also clapped back at Rep. Vern Buchanan, R-Fl, who had tweeted, "As a blue-collar kid who worked his way through college, I know firsthand the sacrifices people make to receive an education. Biden's reckless, unilateral student loan giveaway is unfair to the 87 percent of Americans without student loan debt and those who played by the rules."
In response, it shared, "Congressman Vern Buchanan had over $2.3 million in PPP loans forgiven."
Rep. Kevin Hern, R-Okla., tweeted, "To recap, in the last two weeks, the "Party of the People" has supercharged the IRS to go after working-class Americans, raised their taxes, and forced them to pay for other people's college degrees."
The White House said in its reply, "Congressman Kevin Hern had over $1 million in PPP loans forgiven."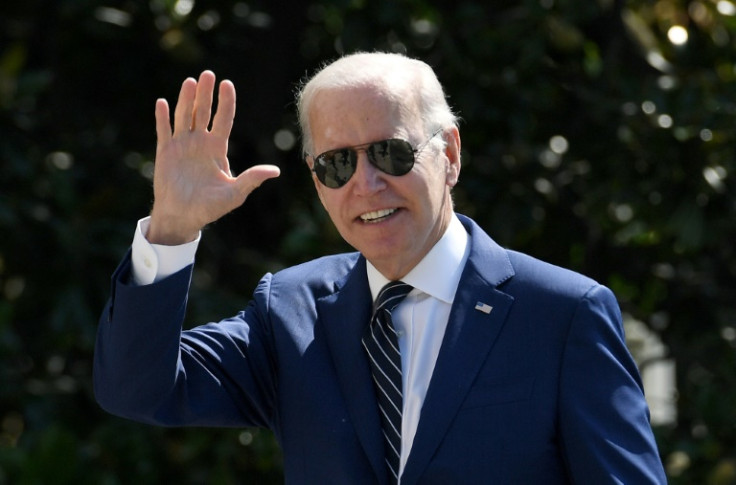 © Copyright IBTimes 2023. All rights reserved.