White Noise' Final Night: Photos From Last Call At Manhattan's Freakiest Rock Bar [SLIDESHOW] [NSFW]
The crowd at White Noise (a grimy bar and lounge in the East Village that's heavy on the strobe lights, smoke machines and stripper poles) on Friday night, Feb. 24, was a mix of punk, hair metal, rock and AC/DC fans, who had gathered together for one final hurrah before the freaky rock 'n' roll bar closed shop following a year-long run on the second floor of an East Village building above a Liquor Store on Avenue C. A mass of sweaty rockers bounced, moshed and grinded as if it was their last night on earth while the DJ cycled through all the classics from Van Halen to Nirvana and The Ramones to Slayer and scantily clad girls gyrated around the two poles installed on the bar. By a freak act of God (or more likely Satan) this lucky reporter happened to find himself at the center of the depraved action.
As the bar's patrons packed into the small club the DJ grabbed a microphone and shouted Thank you all for making this place so amazing, before asking, Where will NY's freaky rock people go now?
Enjoy these photographs of the best rock freaks New York City has to offer, and please forgive the shoddy quality of my photos, sometimes in that moment when you need a good camera most all you have is an iPhone. Good night NY, and keep rocking.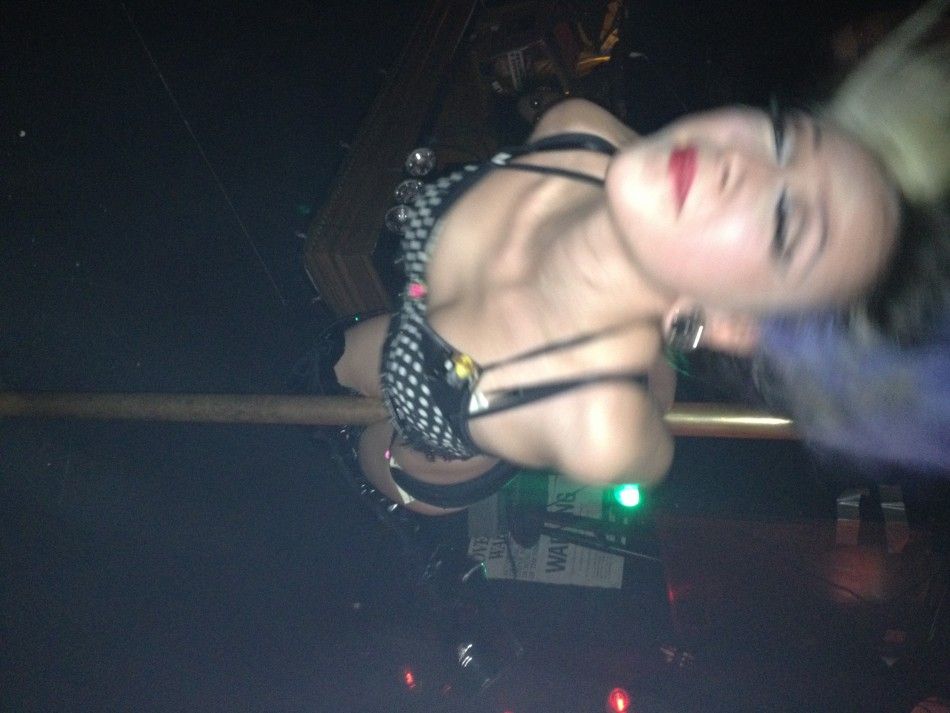 © Copyright IBTimes 2023. All rights reserved.