White Teen Sentenced For Planning To Kill Black Churchgoers
KEY POINTS
Caitlyn Pye was sentenced to four years in juvenile detention for planning to kill Black churchgoers last year
Pye was charged with attempted murder after foiled attempt to attack predominantly Black church
Police found notebook with "detailed plans to commit murder", racially-motivated T-Shirts inside her bag
Pye will also undergo 10 years of probation
A white teenager will spend the next four years in juvenile detention for a botched attack on Black churchgoers in Gainesville last year.
Caitlyn Pye, 17, was sentenced Thursday after she was accused of allegedly planning to attack members of the Bethel African Methodist Episcopal Church in Nov. 2019. Gainesville school resource officers learned that Pye, who was 16 at the time of her arrest, kept a notebook with "detailed plans to commit murder" at the church.
"She had written down how she wanted to do it, the best way to do it. She had procured some butcher knives, kitchen knives, to do the attack with and had actually scouted the location," said The Gainesville Times, citing a statement from Police Chief Jay Parrish.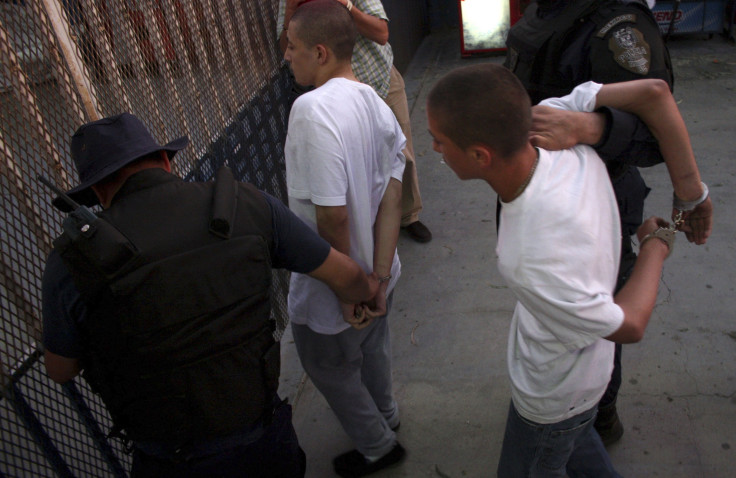 Pye's original plan was to attack the church during worship hour, with investigators believing that she took the knives with her when she first visited the location to "launch the attack."
No one was at the church at the time, the outlet added.
Pye was later charged with criminal attempt to commit murder and was transported to the Regional Youth Detention Center in Gainesville.
Assistant District Attorney Julia Greene told The Times in a separate article that school officials also discovered two T-shirts when they searched Pye's bag. One shirt had "natural selection" printed on the front, while the other said "Free Dylann Storm Roof" and swastikas drawn on each arm.
Roof was an American white supremacist who killed nine African Americans during a bible study at Emanuel African Methodist Episcopal Church in Jun. 2015.
Pye sobbed during her court appearance Thursday while she read a prepared statement. She apologized to the church, saying that she was "truly sorry for what I've done."
Her mother described Pye as a "great child" who was shy and didn't have a lot of friends. She also noticed that her daughter had lost interest in school.
"She's not a monster. She's never been taught hate," Pye's mother told The Times.
Bishop Reginald T. Jackson explained that Pye's attitude was "shaped somewhere by somebody" considering that her mother said she didn't get it from home.
"I generally was moved by her mother. But she got it from somewhere," added Jackson.
Pye pleaded guilty to attempted murder as part of a plea agreement, said The Washington Post. She will also be put under probation for 10 years and must stay at least 150 feet from any AME church.
© Copyright IBTimes 2023. All rights reserved.