Whitney Houston Eulogy: Pastor Marvin Winans Closes Funeral Processions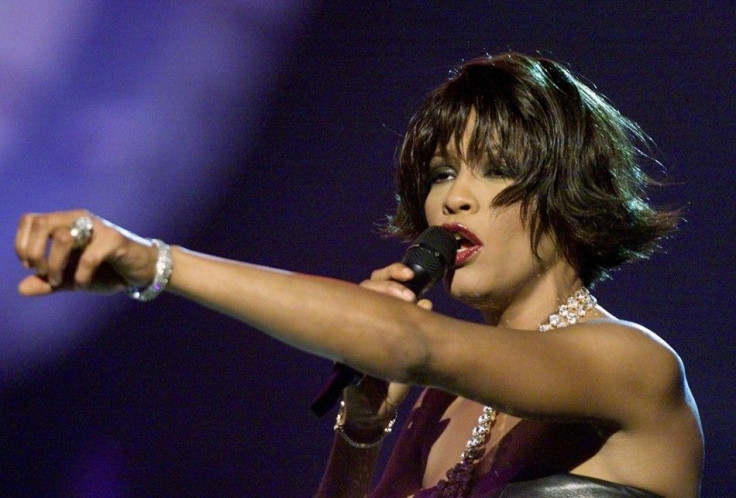 Whitney Houston, the brilliant American pop music icon, died at age 48 on Feb. 11. Her funeral was held on Saturday at the New Hope Baptist Church in Newark, N.J., the same building in which Houston grew up signing in a choir.
Several celebrities, many of whom made speeches and performances, attended the event. Attendees included Alicia Keys, Clive Davis, Tyler Perry, Kevin Costner and more.
Pastor Marvin Winans gave the eulogy at the funeral. The pastor started with a quick prayer. Then he began to preach a little.
I want to thank mama Houston, Cissy, for your willingness to forget about everything else and to have this service here, he said. That took a lot of courage. And because of that, you've brought the world to church today.
I want to give honor to all of the bishops and pastors and all the folk that have come, said Winans. I want to assure you that I won't be that long, but I've been waitin' on ya'll all day.
His joke was met with laughs.
The pastor invited several people onto the stage including his twin brother and Houston's mother and daughter. He began talking about how close the family was with the church and how Houston was able to bring church music to the masses. The people he brought on stage then began singing Tomorrow.
If you want to leave here with a subject, everyone here repeat with me: Prioritize, said Winans. He then talked about how living a life for God is often misrepresented as boring or dull. He disagrees.
Faith always expects and faith always moves towards its goal, said Winans. Don't think that the church is for somebody that don't want anything. Don't think that the church is for somebody that can't get a gig anywhere else. Don't think that the church is for people that have no hope.
The devil wants to use your circumstance against you by making you anxious when things don't happen on your timetable, said Winans.
Jesus is saying I don't want you to become anxious about life, said Winans. I don't want you to feel that life has happened without purpose. God works all things after the council of his own will. You are not a mistake. You are not a mishap. God had a purpose before he ever created a person.
When people look at the bible, they look at it from the wrong perspective. This is the owners manual, said Winans as he held the book up. The he said that the anecdotes in the bible have been provided so that you can get the best out of your life.
After breaking off on a tangent, Winans invited the media to attend church the next day. Come on Sunday, he said. I do this every Sunday.
Sometimes we are believers behaving badly, said Winans. But Jesus says that 'I'm going to give you the order of how this should go.' In that same text he says, 'Seek Yee First.'
I want us to recognize that our faith in god is not something that we attach to the end of our lives, but that we must prioritize, said Winans. You make your decision based on your faith. You walk according to what you believe. You can never say yes to God and have God make you a stranger.
You can never put God first and think that God will forget you and leave you, said Winans. Then, he ended the eulogy.
I'm finished, he said.
Pastor Winans lead the group through prayer. He thanked the lord for Whitney Houston's life and thanked the lord for her friendship. Let the church say 'Amen.' God has spoken. Let the church say 'Amen,' said Winans.
The choir began singing the phrase as the funeral ended.
Her casket was carried out to I Will Always Love You.
© Copyright IBTimes 2023. All rights reserved.