Who Are Steve Kunzweiler's Daughters? 'Proud' Dad Stabbed By Middle Child
KEY POINTS
Tulsa DA Steve Kunzweiler's daughter stabbed him "multiple times"
Kunzweiler shares three daughters with his wife, Christine
Jennifer is the Kunzweilers' middle child
Tulsa District Attorney Steve Kunzweiler was stabbed at his home Tuesday by his adult daughter, following an argument.
Steve had called 911 to report he had been stabbed "multiple times" by his child.
Reports said he was taken to a local hospital for treatment and his daughter, Jennifer Kunzweiler, was taken into police custody regarding the violent stabbing, the New York Post reported.
Steve and his wife, Christine, share three daughters -- Sandra, 32, Jennifer, 30, and Jackie, 21. Some social media users sent "prayers" for Jennifer as they believe Steve received karma for allowing a stoned security guard to walk free after he paralyzed a man by shooting him in the neck, citing self-defense.
"In this moment I am reminded of the time Steve Kunzweiler for Tulsa County District Attorney allowed the murderer/security guard #RickyStone to go free for shooting #MonroeBirdIII even though he was in possession of illegal cannabis and was under the influence of it as well, while on duty with the assistance of Tulsa Police Department Vengeance is mine says The Most High, who am I to disagree? Prayers for his daughter," a comment read.
Steve has mentioned his daughters in several social media posts. In one such post from 2014, he wrote, "Here are all three of the girls in one place at one time. As parents I think we all want our children to live happy and fulfilled lives - and that they get along with each other."
"There is no doubt that Sandra, Jenny and Jackie love each other. Christine and I are very proud of them and we cherish the time we can spend together with them."
Steve continued, "Today is the last day before the election. What can you do? Send an e-mail to a group of friends and family. Encourage them to vote and to share our message for Tulsa County. Thanks!"
The dad mentioned his youngest daughter in a 2018 post, celebrating her first time at the polling booth. "Today Jackie FINALLY got her chance to vote. There were plenty of people at the polls which is always a good sign for our country. Take the time to vote on this beautiful day, and thank you for supporting us!" he wrote.
The same year he posted a photo of his daughter, Jenny, posing alongside his campaign sign. "So, there has been another sighting of the midnight sign crew. My daughter Jenny is in town visiting. I've said this before - and it bears repeating. Some of the best times I've had are the one on one 'pickup driving time' I get with my daughters," a part of his post read.
Tulsa Police Department Chief Franklin tweeted, "@TulsaPolice have arrested Jennifer Kunzweiler in the stabbing incident. She is the daughter of District Attorney Kunzweiler. Detectives are continuing to gather evidence."
The police on scene said they responded to a "domestic disturbance at the district attorney's house about 3 p.m. and were investigating the stabbing as a mental health incident," reported Tulsa World.
Jennifer had stabbed her father, then herself after which she was arrested. Captain Richard Muelenberg with Tulsa Police Dept. said the stabbing was brought on by a mental health crisis.
"My first thoughts are just, this could happen to anybody," Meulenberg said, reported Newson6. "You know, no one is immune from you know, mental health issues, no one is immune from being assaulted. It's just, it is what it is and we're going to treat this case like we're going to treat any other case."
"So we have our family violence detectives here on this location and we're going to determine what the best course of action is," Meulenberg said. "There's a delicate balance between just a regular assault and battery and an assault and battery that relates to a mental health crisis," he added.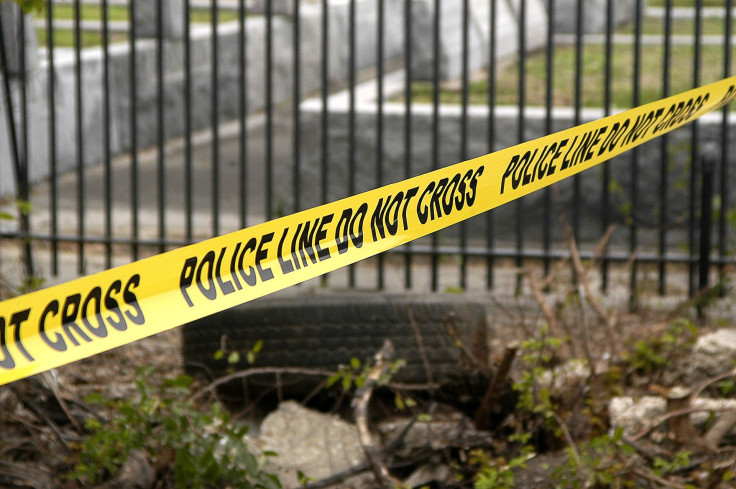 © Copyright IBTimes 2023. All rights reserved.
FOLLOW MORE IBT NEWS ON THE BELOW CHANNELS