Who Gets Coronavirus Vaccine First? Governors To Decide On Priority List
KEY POINTS
Governors will have the ultimate authority on who receives the coronavirus vaccine first
The CDC recommends that healthcare workers and nursing home residents be prioritized
The government will begin distributing the vaccines after the FDA grants authorization
Governors will have the biggest say when it comes to who will receive the first doses of coronavirus vaccines when they become available, according to a top U.S. health official.
"Our governors are really like air traffic controllers," said Alex Azar, health and human services secretary, while appearing on "CBS This Morning" on Monday. "They're going to tell us which hospital, which pharmacies, where they would like it to go. And they will be determining which groups to be prioritized."
Azar said Operation Warp Speed would begin distributing the vaccines to different sites across the country within 24 hours of authorization from the Food and Drug Administration. Operation Warp Speed is an initiative by the U.S. government to facilitate the development, manufacturing and distribution of safe and effective coronavirus vaccines.
The Centers for Disease Control and Prevention recommended that the first doses of the vaccines be given to frontline health workers and providers, and nursing home residents. Long-term care facility residents and staff members account for 6% of all U.S. cases.
There are an estimated 21 million health care personnel, 100 million adults with pre-existing medical conditions, and 53 million individuals age 65 and over in the United States, CNN reported.
The Advisory Committee on Immunization Practices, a CDC advisory committee, is scheduled to meet on Tuesday to vote on who should be given the first batch of coronavirus vaccines.
After their recommendations are given, it would be up to public health officials and state governors to define who belongs in priority groups.
Last week, Pfizer and its German partner BioNTech applied for emergency-authorization from the FDA for its vaccine candidate. American biotech company Moderna Inc. has submitted its application this week. The FDA is scheduled to meet with its advisory committee on Dec. 10 to review Pfizer's and Moderna's applications.
"If everything is on track, everything proves out what it appears to be, we could be looking at approval within days after that," Azar said.
Once the FDA grants authorization, the government will begin the early stages of distributing a limited coronavirus vaccine supply. Pfizer said it has 6.4 million doses available in the first shipments that arrived at Chicago's O'Hare International Airport this week. Moderna is expected to have 20 million doses ready once its vaccine candidate receives authorization.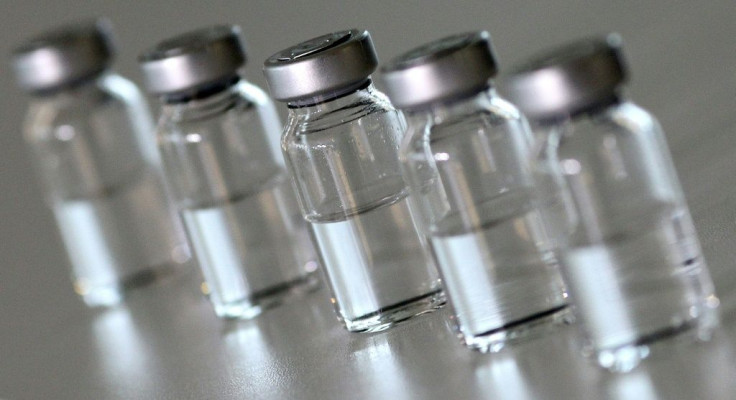 © Copyright IBTimes 2023. All rights reserved.