Who Is Jon Tester? Trump Attacks Democratic Senator Ahead Of Montana Rally
A day before President Donald Trump was scheduled to hold a campaign rally at Montana to promote Republican candidate for the Senatorial race, Matt Rosendale, the former attacked the latter's opponent, Sen. Jon Tester (D-MT), on Twitter.
"Ever since his vicious and totally false statements about Admiral Ron Jackson, the highly respected White House Doctor for Obama, Bush & me, Senator John Tester looks to be in big trouble in the Great State of Montana! He behaved worse than the Democrat Mob did with Justice K!" the POTUS wrote Wednesday.
In his tweet, the president alluded to the extensive list of allegations against Jackson, former Trump nominee for the Secretary of the Department of Veterans Affairs, released by Tester's office in April that included accusations of former President Barrack Obama's official physician being drunk on the job, over-prescribing pain medication, and creating a hostile work environment, the Washington Post reported.
The allegations in question were made by nearly two dozen military service members who were either working or had worked with Jackson in the past. Although Jackson denied the charges, he ultimately withdrew his candidacy for the coveted governmental post on April 26, 2018.
An anonymous White House official told NPR that an internal White House investigation had revealed there were no documents to corroborate the allegations brought against Jackson and that the administration had discovered evidence to refute two major accusations.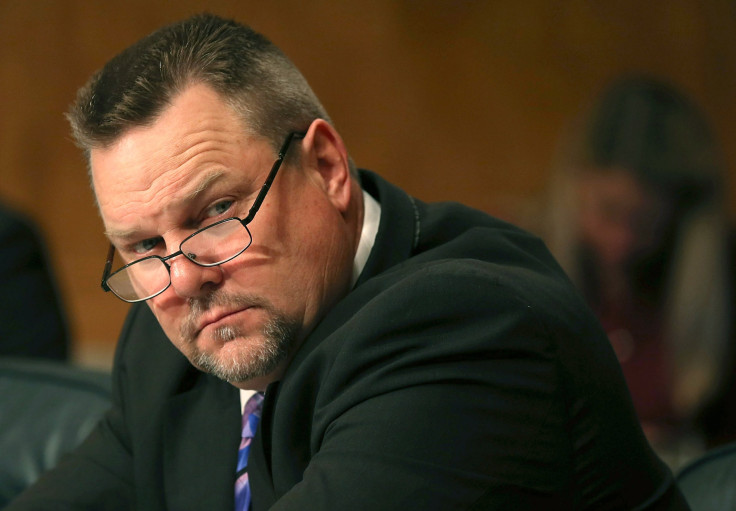 In an interview with Fox News, following Jackson's withdrawal of his candidacy, Trump warned Tester that he would have a "big price to pay in Montana" for bringing what he claimed were false accusations against his nominee.
"Allegations made by Senator Jon Tester against Admiral/Doctor Ron Jackson are proving false. The Secret Service is unable to confirm [in fact they deny] any of the phony Democrat charges which have absolutely devastated the wonderful Jackson family. Tester should resign," Trump wrote in a tweet at the time.
Tester was elected to the Montana Senate in 1998. He was chosen as the Montana Senate President in 2005. He went on to become a member of the U.S. Senate in 2006 and was reelected in 2012, according to his website. In September, Tester voted against the confirmation of the-then Supreme Court nominee Brett Kavanaugh, who was accused of sexual assault by three women.
"I have concerns that Judge Kavanaugh defended the PATRIOT Act instead of Montana's privacy. I have concerns about his support for more dark money in politics. I have concerns about who he believes is in charge of making personal health decisions. And I have deep concerns about the allegations of sexual assault against Judge Kavanaugh," Tester said in a statement, explaining why he intended to vote "no." "Unfortunately, Judge Kavanaugh couldn't find time to discuss these concerns with me in person, so the only information I have is from what he said in his hearings. I'll be voting against him."
© Copyright IBTimes 2023. All rights reserved.