Who is Juan Thompson? Anti-Semitic Threats Against Jewish Community Centers Lead To Arrest Of St. Louis Man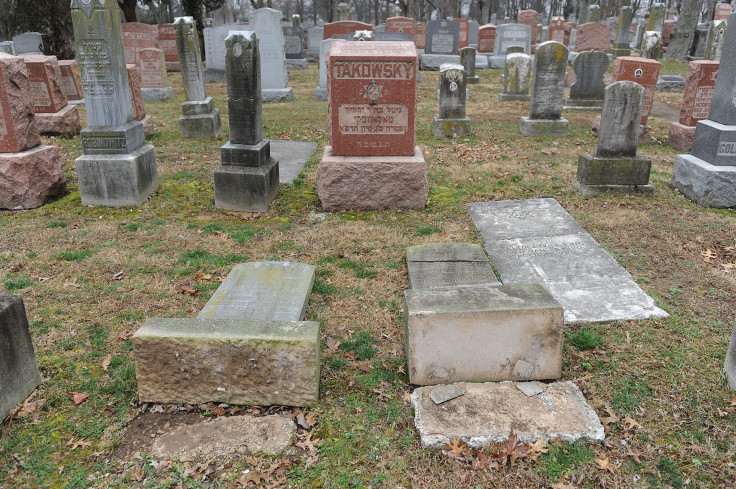 The FBI arrested a St. Louis man in connection with a string of bomb threats made against Jewish community centers. The threats have been part of a wave of anti-Semitic incidents that have occurred nationwide since the new year.
Juan Thompson, 31, was arrested Friday for making at least eight threats against Jewish community centers. According to an indictment filed in the Southern District of New York, Thompson began harassing and cyber stalking an unidentified female victim in July 2016 after the victim ended a relationship with Thompson. In August 2016, the victim secured an order of protection against Thompson, who subsequently made anonymous threats against Jewish community centers and then followed up those threats with communications blaming the victim for the threats.
For example, on Feb. 20, the San Diego JCC received an email that named the victim and her birth date and then said she "hates Jewish people [and] is the head of a ring and put a bomb in the center at [the San Diego JCC's address] to kill as many Jews asap. She is from Nyc and lived in San Diego before Nyc. Tomorrow. Ask her acquaintances she hates jews." The FBI linked the email to an account used by Thompson.
Thompson also made threats in his own name, but then claimed the woman made the the threats in order to falsely implicate him.
In a series of tweets starting on Feb. 24, Thompson blamed the woman for framing him on Twitter.
"She, though I can't prove it, even sent a bomb threat in my name to a Jewish center, which was odd given her antisemitic statements," Thompson tweeted. He also said the FBI visited him, but didn't say when.
It appears that Thompson is the same Juan Thompson who was fired from The Intercept, an investigative news outlet, for fabricating stories in February 2016. The indictment references a Twitter account belonging to Thompson, and that account appears to be the same account linked to the former Intercept reporter.
© Copyright IBTimes 2023. All rights reserved.