Who Is Rebecca Grossman? California Socialite Arrested Following Death Of 2 Boys
Rebecca Grossman, the co-founder of the Grossman Burn Center, has been arrested after two boys were killed in a fatal car crash in Westlake Village, California.
ABC 7 reports that Grossman was arrested and booked on two counts of vehicular manslaughter and suspicion of DUI on Wednesday.
The incident took place on Tuesday at around 7:10 p.m. at the intersection of Triunfo Canyon Road and Saddle Mountain Drive. Captain Salvador Becerra of the Los Angeles County Sheriff's Department revealed that the boys were struck by a car while crossing the street with their family.
"The children were walking with their family. It is a very tragic situation. The mother and father were able to pull the other two children back in time, and the vehicle struck the two other children," he said.
It is believed that when Grossman hit the children, one of the boys remained on the hood of her vehicle for more than a hundred feet before she hit the brakes. The sheriff's department said the boy then rolled onto the street and Grossman allegedly fled the scene, running him over.
One of the boys was pronounced dead at the scene while the other was taken to a hospital where he died. The victims have been identified as 11-year-old Mark Iskander and 9-year-old Jacob Iskander.
Authorities suspect alcohol and speed may have been the cause of the accident.
Grossman, a 57-year-old socialite, is the former publisher of Westlake Magazine, NBC Los Angeles reports. She is married to Dr. Peter Grossman, the director of the Grossman Burn Center in West Hills. He is the son of the center's late founder, A. Richard Grossman.
Grossman's bail was set at $2 million. According to the Los Angeles County Sheriff's Department inmate website, she was released from custody early Thursday. Records reveal Grossman's next court date is scheduled for Oct. 21.
Following the accident, the Grossman Burn Center released a statement, sharing, "Like our entire community, the Grossman Burn Center family at West Hills Hospital is terribly saddened by this tragedy. Our sympathies are with all who have been affected."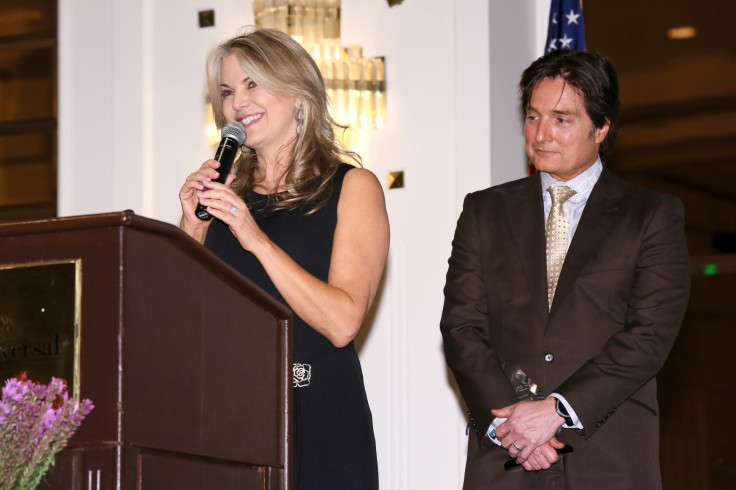 © Copyright IBTimes 2023. All rights reserved.