Who Is Thaddeus Farrow? Adopted Son Of Actress Mia Farrow Dies In Car Accident In Connecticut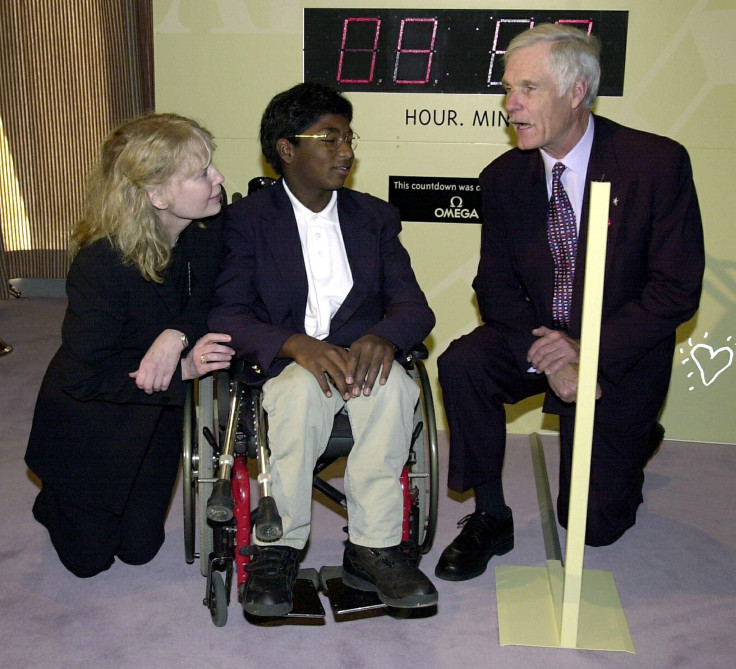 Thaddeus Farrow, the adopted son of Mia Farrow, died Wednesday after suffering a life-threatening injury he suffered in a car, according to TMZ. He was 27.
Thaddeus Farrow was "found gravely injured in his car along Route 67" and pronounced dead at 2:30 p.m. at Danbury Hospital in Fairfield County, Connecticut, according to the Hartford Courant. Danbury is located about one hour from Mia Farrow's estate in Frog Hollow, which is near Hartford.
Law enforcement confirmed there was no foul play.
Thaddeus Wilk Farrow, who was a paraplegic as a result of polio, was adopted from Calcutta, India, in 1994, following Mia Farrow's much-publicized divorce from filmmaker Woody Allen.
Originally named Gabriel, he later changed his name to Thaddeus, and had been named in honor of Elliott Wilk, the judge who oversaw the custody battle with Allen. Many of Mia Farrow's 14 children have changed their names.
In September 2000, Mia Farrow and Thaddeus Farrow attended the United Nations' first Global Polio Partner Summit in an effort to eradicate the disease. He pushed the button which started a countdown to the time for a polio-free world in 2005.
"The fact that everyone loved me was a new experience, overwhelming at first," Thaddeus Farrow told Vanity Fair in November 2013.
"It was scary to be brought to a world of people whose language I did not understand, with different skin colors."
At the time of the interview, he was a car mechanic and studying to become a police officer. His brother, Isaiah Farrow, had described him as "the hidden gem of the family. He is such a hard worker."
© Copyright IBTimes 2023. All rights reserved.