Who Won The Third Share Of The $656 Million Mega Millions Jackpot In Illinois?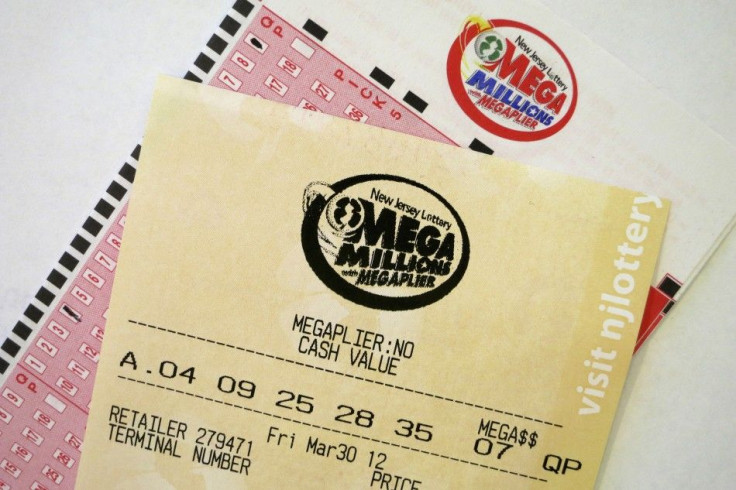 People all across the United States waited on Friday, March 30 to hear if they won the largest Mega Millions jackpot ever: $656 Million. Three lucky ticket holders in Kansas, Illinois and Maryland matched the winning numbers 2-4-23-38-46, Mega Ball 23.
The lottery winner in Illinois has been a mystery, with the winning ticket holder not yet claiming their share of the $656 million. Mike Lang, a spokesman for the Illinois Lottery confirmed that the winning ticket was sold at a MotoMart convenience store in a town called Red Bud, which according to the Associated Press is a tiny community of about 3,700. So who is the mystery person from this small town?
The Illinois Lottery confirmed that it plans to reveal the third winner during a news conference on Wednesday at Village Hall in Red Bud. The only information that the Illinois Lottery officials released is that the Illinois ticket holder is a single winner.
The winners in Maryland and Kansas both claimed their winnings anonymously, raking in a stake work $218.6 million each. In Illinois, the state requires the identity to be revealed. The Illinois winner is set to claim $218.6 million in 26 yearly installments, or a lump sum of around $158 million. So, what took the Illinois winner so long to claim their ticket?
According to Reuters, the problem could be the risk of the lottery curse. They're bombarded by media people for interviews. They're preyed on by people looking for money. The winner should decide whether they want to be in the spotlight or not, said Richard Lustig, who writes how one can improve their chances of winning. You hear about people who win these huge lotteries and they end up broke a few years later.
Studies even show that a lottery curse exists. A Florida study that examined bankruptcies, as well as a Stanford University study on lottery winners both discovered that roughly nine out of 10 big prize winners lost their windfall within five years, reported Reuters.
Jack Whittaker
On Christmas day in 2002, Jack Whittaker won $325 million in the Powerball lottery jackpot, little did he know, he would be struck by the lottery curse. Since I won the lottery, I think there is no control for greed, Whittaker told ABC in 2007. I think if you have something, there's always someone else that wants it. I wish I'd torn that ticket up.
Whittaker had gave away at least $50 million in cars, houses and cash to people that needed help, but then lawsuits started coming in. According to Rob Dunlap, one of Whittaker's attorneys, the lotto winner had spent at least $3 million just on fending off lawsuits.
Everywhere he went, he was bombarded with requests for money. Whittaker began drinking heavily and eventually left his car running at a strip club with over $2,000 in cash sitting in the vehicle. The money was stolen.
Whittaker's lottery winning began to affect his granddaughter, who started to begin hanging out with drug dealers who also wanted Whittaker's money. His granddaughter, Brandi Bragg's began using drugs and was sent away on multiple times to treatment programs. Whittaker's granddaughter was found dead in 2004. She had been wrapped in a plastic sheet and dumped behind a junk van.
Abraham Shakespeare
Abraham Shakespeare had won $17 million through the lottery in 2006. Similar to Whittaker's granddaughter, Shakespeare's money resulted in his death. Four years after he won, Shakespeare was found dead beneath a cement slab, reported AOL News.
Billie Bob Harrell Jr.
Billie Bob Harrell Jr. won $31 million from the lottery in 1997. Within a year and a half Harrell has lost all the money he won and ended up losing his wife. Harrell later committed suicide.
It's possible that the Illinois winner was just taking the time to prepare for the media frenzy as well as the suspected lottery curse.
© Copyright IBTimes 2023. All rights reserved.