Who's Up For Some Mugabe Tourism?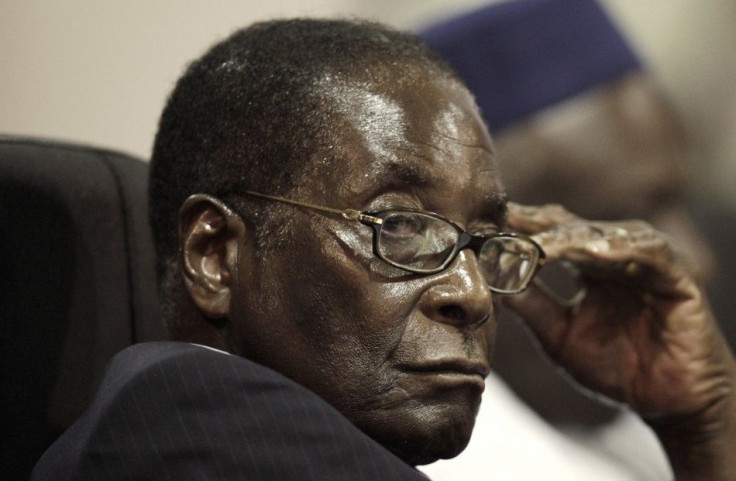 Zimbabwe President Robert Mugabe is banned from most Western countries, but that didn't stop the U.N. from making him its "leader for tourism" this year. The notorious despot, who's widely accused of ethnic cleansing and bankrupting his country, clearly has tourism on the mind -- and what better place to drum up interest than his old home.
At the World Travel and Tourism Africa Fair, Zimbabwe's Minister of Tourism Walter Mzembi announced plans to turn Mugabe's former residence into a national monument to promote township tourism. The proposal is part of a greater push to renovate a string of properties once owned by the controversial leader and his nationalist colleagues.
"Following the adoption by cabinet of the National Tourism Policy, which highlights township tourism and enshrinement of the liberation struggle, it is the ministry's intention, through the Zimbabwe Tourism Authority, to raise the status of these houses to national monuments," Mzembi said, according to the Zimbabwean.
All of the buildings are located in the Harare suburb of Highfield, birthplace of the Zimbabwe African National Union party, now ZANU-PF, led by Mugabe. The suburb was home to many of the influential players who orchestrated the war to end minority rule, though many have now left for more affluent areas.
Mzembi called Highfield the "hotbed of nascent Zimbabwean nationalism," adding that his Ministry sees it necessary to develop important homes in the neighborhood into national monuments.
"It is really fitting that the houses that housed the early nationalists and provided meeting venues during that period be enshrined and be equipped with print and electronic histories of that early history of our nation for posterity's sake," Mzembi said, noting that his plan was inspired by the work South Africa has done to preserve the houses of early anti-apartheid leaders in Soweto.
The township of Soweto, near Johannesburg, has become a leading tourist attraction in the nation after the former houses of Nelson Mandela and other African National Congress veterans were transformed into popular museums.
Zimbabwe's Finance Minister Tendai Biti is expected to allocate millions of dollars into his 2013 budget for the nation's Soweto-inspired project. The houses slated for tourism development also include those of former Vice President Joshua Nkomo, former ZANU leader Herbert Chitepo and ZANU founder Enos Nkala.
In a nation where Mugabe is increasingly reviled, not everyone is happy about the expensive idea. Political analyst Pedzisai Ruhanya called Mzembi's proposal outlandish.
"It's a clear lack of agenda and a case of misplaced priorities," he told the New Zimbabwe. "How can they prioritize renovating those houses when the economy is bleeding with an unemployment rate of over 80 percent, when universities have no ablution facilities?"
The plan to memorialize Mugabe's former home comes 32 years after the 88-year-old tyrant came to power. The freedom fighter became the first prime minister of Zimbabwe when it gained independence from Britain in 1980 and was initially lauded by foreign leaders, though he lost favor after brutally suppressing political opponents and allowing thousands of his supporters to seize white-owned farms. Zimbabwe's once-strong economy plummeted as the aging leader clung to power despite a spate of disputed elections. Since 2009, he has ruled as part of a coalition with the main opposition party, the Movement for Democratic Change.
© Copyright IBTimes 2023. All rights reserved.