Why 'American Idol' Was The Show Fox Needed, And The One Viewers Deserved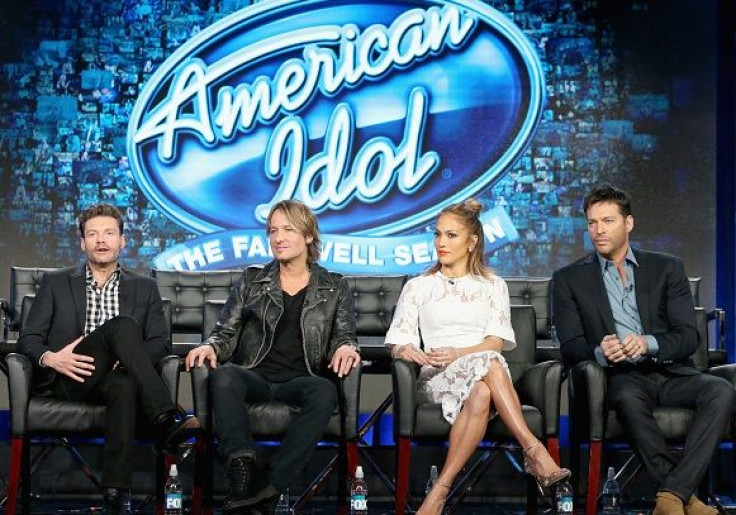 "American Idol" was hardly the first reality competition series. It wasn't even the first blockbuster reality show; that distinction belongs to CBS' "Survivor," which drew an absurd 51 million viewers for its first season finale in May 2000. But few shows have so completely changed the fortunes of an entire network — and an entire industry — like Fox's iconic pop-star incubator, known as much for its foul balls and fork-tongued judges as for any bona fide idols it's hatched over the past 14 years.
Thursday night, amid a veritable bacchanalia of nostalgia and fame, the series will crown its 15th and final Idol, capping one of the most successful shows of the modern TV era.
For Fox, dismissed for years as a superfluous "fourth network," this was the show that proved it could leave its competitors in the dust, a perennial ratings powerhouse no other show could touch.
Granted, Fox was by no means insignificant before the dawn of the "Idol" era. The network had "The Simpsons" and "The X-Files" and "Ally McBeal" and a healthy Sunday afternoon NFL package. But it was still a shock in 2002 when news broke that Fox had inked a $10 million sponsorship deal with Coca-Cola before "Idol" had even premiered. It was unlike anything the TV ad business had seen before: Coke wasn't just buying 30-second spots, or a mention in the broadcast. Red Coca-Cola cups would be seen at every judge's seat; instead of a "green room" for contestants to gather in before performances, it would be a "red room."
"What they gave back to the product placement advertisers was invaluable," says Jennifer L. Pozner, author of "Reality Bites Back" and a media literacy educator.
Ford got in on the pre-premiere action as well, with its own deal rumored to be worth around the same as Coke's. People on the show would drive Fords; contestants would sing songs ensconced in them.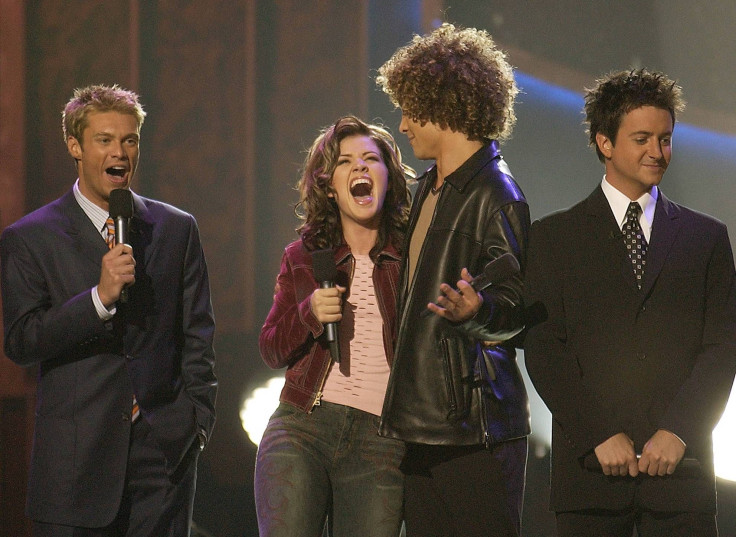 Denuded of risk, "Idol" premiered in the summer of that year to a nation still scarred by the events of Sept. 11, 2001. It was billed as a feel-good experience, putting into the hands of the people the ability to make some poor unfortunate soul's dreams come true.
But while there were superficial similarities to other music-based reality series like "Making the Band" and "Popstars," "Idol" was in fact a kind of show that hadn't been on the small screen — and not, Pozner explains, because it was an uplifting viewer experience. "This was the first show that was built entirely around humiliation," she says.
The early audition rounds were chock full of people who seemingly existed for the judges to tear limb from limb on national television — contestants like off-key William Hung and hirsute Sanjaya Malakar. Viewers could tune in to get a dose of hope, escapism, or schadenfreude. (The nastiness of those early rounds, according to former Fox scheduler-in-chief Preston Beckman, eventually got out of hand and appeared to be driving the ratings down. )
Whatever their reasons for watching, the American public did so in droves. An average of 12 million watched the first season, topped by 23 million for the September finale. The ratings steadily grew, season over season; the Season 2 finale garnered an audience of 38 million. With that growth came mountains of ad dollars.
By 2009, "Idol" had begun its ratings descent, but it still brought in a massive $843.3 million in ad revenue, according to data from research firm Kantar Media. Fox was able to charge $1.3 million for a 30-second ad in the Season 5 finale, per Ad Age, and $266,333 for regular episode spots as recently as Season 14, according to a report by Variety. (Estimates for this season are more in line with the show's declining ratings, in the mid-$100,000s.)
It wasn't just that a lot of people were watching it — a lot of young people were watching it. More than 60 percent of its viewers in that first season fell into the advertiser-coveted 18-49 age group, making the Coke and Ford deals look like borderline theft. "It was a risk, and we weren't sure about it, but we felt it had the right elements," David Raines, vice president of integrated communications for Coca-Cola, told USA Today in September 2002. "But, wow, you couldn't ask for better TV."
"Maybe the most lasting legacy of the show is that it managed to convince audiences that commercials were content," Pozner says. Product placement went from a dirty phrase to one more beautiful than "cellar door."
Fox itself benefited from a new wave of free media exposure. "'Idol' was a test case for a lot of different things in terms of how to promote a show without really advertising it much," says Pozner. The network received hundreds of hours' worth of free promotion for the series thanks to untold numbers of morning show segments, TV news magazine stories, blog posts, recaps and other coverage.
Consequently, "Idol" propelled Fox to the top of the Nielsen ratings charts starting in 2005 and helped give the network eight consecutive TV season wins in that desireable 18-49 demographic.
Yet for all the lift the show provided the network as a whole, Fox had little luck using "Idol" as a launchpad for other series. "We never took advantage of those massive ratings," Beckman lamented to International Business Times. "All those years, the only hit we had that wasn't one of [Fox reality chief] Mike Darnell's shows was 'House.'"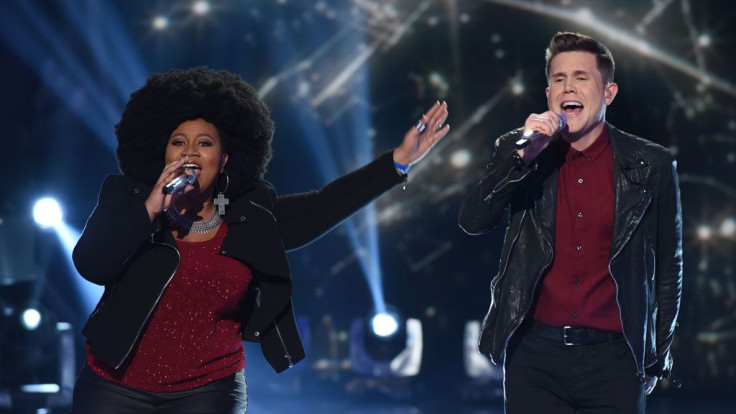 But while "Idol" wasn't much of a springboard for Fox's shows, it did a phenomenal job of invigorating dormant songs. Music publishers and record labels realized that thematic episodes like '80s night, which involved contestants singing songs that had spent decades out of the limelight, could give old hits a whole new lease on life. "It could be a song that had been dead and hadn't had any activity in 20 years," said Robin Kaye, who has served as the show's music supervisor since 2008.
All it took was one performance, and all of a sudden, people would start buying it (or, later, streaming it) all over again, and "Idol" got all the credit. "It was 100 percent understood that it was attributable to the show," Kaye said.
Being able to see the instant lift an "Idol" performance generated totally changed how music publishers and record labels thought about the intellectual property they owned. All of a sudden, legacy artists like Led Zeppelin, which had been reticent about licensing their songs, wanted in. "It sets the stage for this whole new era of licensing strategies," said Tim Anderson, a professor at Old Dominion University who studies pop music culture.
By 2007, not even five years after its launch, the "Idol" franchise, including the myriad product tie-ins and copycats from production company FremantleMedia , was valued ("conservatively") at $2.5 billion.
Nothing gold can stay, though.
The audience got steadily older and smaller. "My thesis was that there was no significant event that caused 'Idol' to go into freefall," Beckman writes. Rather, a series of smaller-scale decisions created several seasons' worth of 20-plus percent drops in the ratings.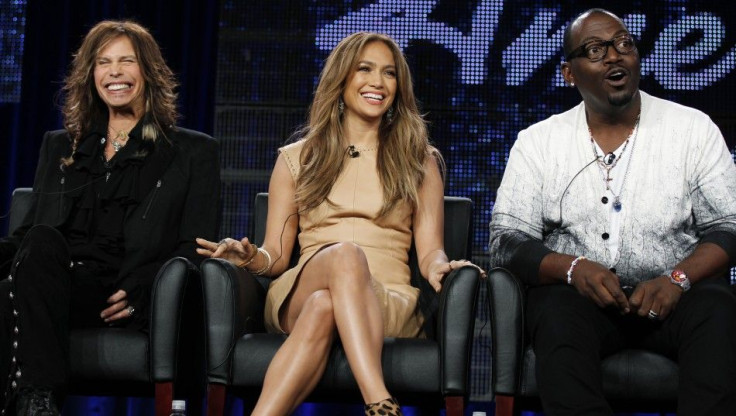 Judges' salaries became a problem. The price tags for judges varied wildly, but none could be categorized as "cheap": anywhere from $5 million per season for current judge Keith Urban, to $18 million for Mariah Carey's one-season stint behind the table in 2011, to Simon Cowell's rumored $36 million paycheck for 2008. Tack on an extra $15 million per season for host Ryan Seacrest's services.
That's all well and good when the show is bringing in almost $1 billion annually — indeed, the show practically paid for everything else on the network — but finally, after 12 seasons, "Idol" stopped turning a profit for Fox. Advertisers only committed to $427.9 million for Season 13, per Kantar. Longtime sponsor AT&T pulled out. Coca-Cola, the show's first marquee sponsor, abandoned ship just before the premiere of Season 14.
Fox brass waited so long to pull the plug for several reasons, sources say. "Idol," which aired on two nights a week to allow vote tallying for all America's time zones, accounted for a big chunk of the network's schedule that Fox would otherwise have to fill with programming that could do even worse and cost more. Until the final season, it was still pulling in some of the highest non-sports ad rates on TV. It had always been a reliable starter for the sometimes-difficult latter half of the season.
And while "Idol" became no more than a shadow of itself at the end, it was still one of the few ratings bright spots on Fox's schedule, as younger viewers become rarer and rarer and the network struggles to avoid winding up at the bottom of the Big Four network pile.
Still, there's no denying that the show's decline was similar to the old Hemingway saw about going bankrupt "gradually, then suddenly;" the final, truncated season seen as perhaps an ignoble death for a show that wove itself so inextricably into the fabric of pop culture.
Rest in peace, "American Idol." Or at least until FremantleMedia finds an outlet willing to air a possibly rebooted version.
© Copyright IBTimes 2023. All rights reserved.