Why Are TV Shows Canceled So Quickly? Fans Mourn Death Of 'Surviving Jack,' 'Believe' And Others As Networks Prepare For Upfronts Week NYC
The days of sticking with a series until it builds an audience are long gone.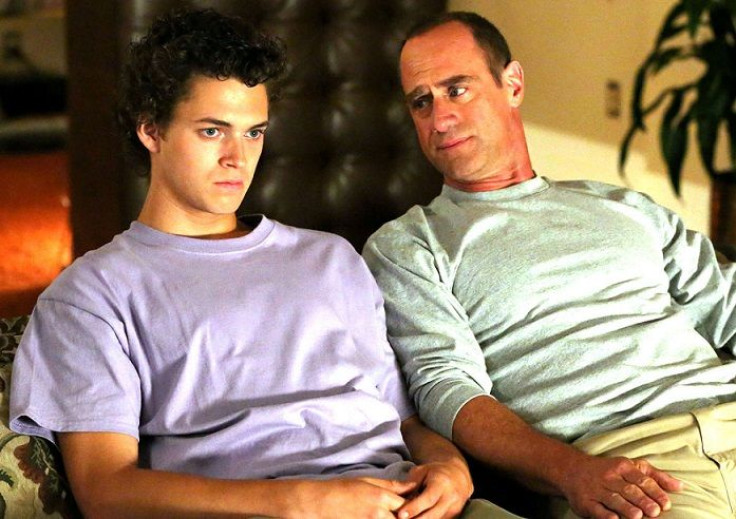 If NBC's "Seinfeld" were to debut today, the now-beloved "show about nothing" would probably have become just that: nothing. To say the sitcom was not an overnight success would be an understatement. In fact, took four seasons before it even cracked the top 30. In today's quick-trigger TV climate, the idea of a network sticking with a moderately performing series that long is inconceivable.
And last week, networks proved their lack of patience once again. In preparation for their fall schedules, the major broadcasters -- ABC, NBC, CBS and Fox -- undertook significant spring cleaning, canceling more than a dozen television shows, many of which had not even completed their freshman seasons. Those that got the ax included highly touted vehicles for TV veterans like Robin Williams ("The Crazy Ones") and Michael J. Fox ("The Michael J. Fox Show") as well as efforts from big-name producers like Seth MacFarlane ("Dads") and J.J. Abrams ("Believe").
Some of the canceled shows clearly deserved to die a quick death. ABC's critically savaged "Mixology," an unfunny sitcom about a group of unfunny bar patrons, is not likely to be missed, at least not by sober viewers. But other casualties had generated significant buzz. "Surviving Jack," the coming-of-age comedy from "S--t My Dad Says" creator Justin Halpern, received promising reviews and accompanying social media chatter when it debuted in March. And yet Fox canceled it after only seven airings.
How do broadcast decision-makers expect a show to build a loyal audience in less than two months? In large part, our own changing consumption habits have helped drive the no-tolerance policy for underperforming new series. In the era of "Seinfeld," pilots were greenlit without much thought about how they might develop. If they were hits, they stayed on the air for years, even decades, with disparate storylines that meandered until audiences got bored with them and stopped watching. Not so in the age of cable dramas like "Breaking Bad," where viewers expect tighter narrative arcs and full closure in the end. Those expectations have spilled over into other genres. Even some sitcoms these days already have a viable exit strategy before they ever get on the air. CBS's "How I Met Your Mother," which concluded its nine-season run in March, was built around the conceit that viewers would keep watching to learn the identity of the title character. And viewers did.
Tighter narrative arcs mean shorter seasons and, ultimately, shorter series. And that trend, industry experts say, amounts to shorter patience from network executives whose job it is to decide if a show lives or dies. "It's trickled down into their decision-making," said Dade Hayes, executive editor of Broadcasting & Cable magazine. "Not only do they have a quick trigger in canceling shows that are not working after a couple of episodes, on the other end there's a wariness about overstaying their welcome."
This is not to say that every successful show has to adhere to a soap-opera formula. In fact, some are still successful precisely because they don't. CBS's "The Big Bang Theory," a classic sitcom complete with laugh track and inane plotlines, has one of the largest audiences of any scripted show on TV, and yet "[t]here's not anything to keep up with," as star Jim Parsons told New York magazine. "You don't go, 'I didn't see the first three seasons, and now they're off with prostitutes, and they no longer work in the Mafia, and I don't understand what happened.' People have so many choices on TV now, so no one's asking for you to marry us."
Hayes, who spoke with International Business Times in between upfronts presentations in New York on Monday, said broadcast networks are in the unenviable position of having to attract huge audiences at a time when audiences have become increasingly fragmented. Consider that "Surviving Jack" was attracting about 4 million viewers per episode, almost twice the 2.3 million viewers AMC's "Mad Men" attracted during its recent seventh-season premiere. The problem is, advertisers on Fox, who pay a premium to advertise on a broadcast network, expect audience sizes large enough to justify the network's rates. And network executives at the Big Four, faced with advertising declines, don't have the luxury of waiting around for a show to catch on, particularly when they know, statistically, that few of them will. "It's just a really precarious time," said Hayes. "You have an easier time getting into Yale these days than you do getting a hit on the air."
Following the abrupt cancellation of "Surviving Jack" and "Believe," fans have mobilized, launching respective hashtag campaigns (and, of course, online petitions) calling on the networks to reverse their decisions. The Facebook pages of both series have been inundated with angry comments. But while social media chatter may help generate a buzz for a show, the jury is still out on how much it can save one. Last month, NBCUniversal's head researcher, Alan Wurtzel, told the Financial Times that, despite all the talk about social media activity influencing ratings, the reverse may be true: Ratings influence social media activity. "I am saying the emperor wears no clothes," Wurtzel said.
Which brings us back to "Seinfeld." Although the show went off the air eight years before the first tweet was ever sent, it has never stopped making boatloads of money for NBC, or its four main stars. Residual revenue for the sitcom passed the $3 billion mark last year, making it the most profitable series in television history. "That's one reason why scripted series aren't going away anytime soon," Hayes said. "When these shows hit, they really do pay off."
Got a news tip? Email me. Follow me on Twitter @christopherzara.
FOR FREE to continue reading
✔️ Unlock the full content of International Business Times UK for free
offer available for a limited time only
✔️ Easily manage your Newsletters subscriptions and save your favourite articles
✔️ No payment method required
Already have an account? Log in
© Copyright IBTimes 2023. All rights reserved.