Why Did Cinemax Cancel 'Quarry' After Just One Season?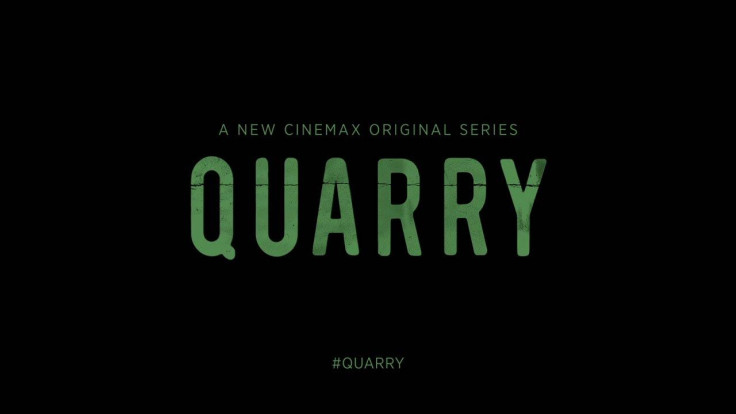 Cinemax has decided not to renew "Quarry" for Season 2.
Series co-creator Michael D. Fuller released a lengthy statement (via The Hollywood Reporter) regarding the cancellation of the drama series. He also explained the reason why Cinemax decided to not push through with the Logan Marshall-Green-starrer.
Read: "Suits" canceled or renewed for Season 8?
"After a protracted and agonizing process, we have final confirmation that 'Quarry' will not be returning to television. There were several factors that contributed to the show's ultimate fate, but a regime change at HBO and a re-re-branding at Cinemax were of particular significance; we attempted to find another home for the show but were unable to do so," he wrote.
Fuller also revealed that in terms of ratings, audience turnout and critical response, "Quarry" would've been entitled for a second season on Cinemax. But at the end of the day, the network's decision is what it is. "TV's tough and life is tougher, and like the titular character of the show, the series itself was ultimately the victim of a system that is relentlessly unforgiving," he concluded.
In March, Cinemax programming president Kary Antholis explained their decision focus on action dramas that will be co-produced internationally. At that time, the network also announced the cancellation of "The Knick" after two seasons. Prior to the cancellation, there were already hints that the Clive Owen-starrer won't return for a third season. After all, the finale saw the lead character being killed off. According to The Hollywood Reporter, "The Knick" was critically-acclaimed, but it did not generate huge viewership.
Meanwhile, "Quarry" is based on the novels written by Max Allan Collins, and it follows the life of a Marine Conway. He returns home to Memphis from the Vietnam in 1972 and finds himself shunned by those he loves. As he struggles to cope with the changes in his surroundings, he is drawn into a network of killing and corruption.
The series also starred Jodi Balfour as Joni Conway, Damon Herriman as Buddy, Nikki Amuka-Bird as Ruth, Peter Mullan as The Broker, Edoardo Ballerini as Karl, Aoibhinn McGinnity as Mary and Mustafa Shakir as Moses.
© Copyright IBTimes 2023. All rights reserved.