Why Jennifer Aniston Hates Social Media Despite Breaking Record When She Joined Instagram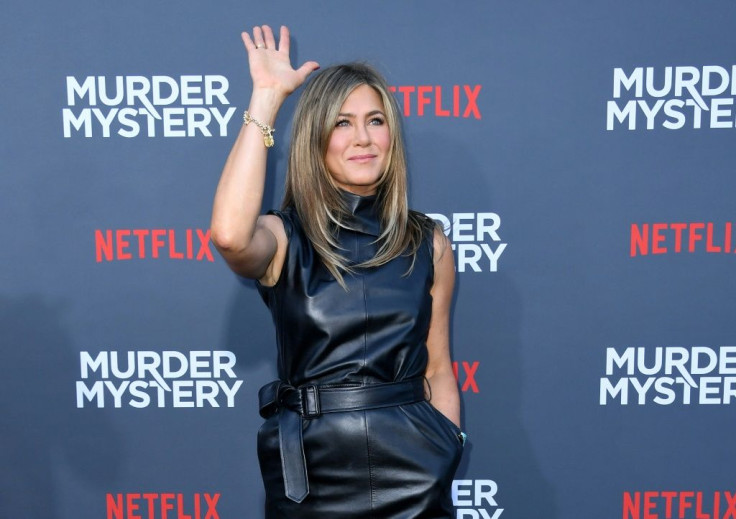 KEY POINTS
Jennifer Aniston hates social media and even admits it's torture for her
The "Friends" alum joined the social media platform to promote her hair-care line LolaVie
Aniston said she was glad growing up, being a teenager and in her 20s without social media
Jennifer Aniston is not a fan of social media.
The "Friends" alum has nearly 41 million followers on Instagram. However, in her interview with Allure, Aniston revealed that she is not really into social media.
"I hate social media," she told the magazine. "I'm not good at it."
According to Aniston, she joined the platform because she was launching her hair-care line, LolaVie. She wanted to use Instagram to promote the brand.
"It's torture for me. The reason I went on Instagram was to launch this line," she explained. "Then the pandemic hit, and we didn't launch. So I was just stuck with being on Instagram. It doesn't come naturally."
While discussing her dislike for social media, Aniston was asked how it was for her to grow up before them and how those social media platforms can be unnecessarily punitive.
"I'm really happy that we got to experience growing up, being a teenager, being in our 20s without this social media aspect," Aniston said. "Look, the internet, great intentions, right? Connect people socially, social networking. It goes back to how young girls feel about themselves, compare and despair."
She added, "I feel the best in who I am today, better than I ever did in my 20s or 30s even, or my mid-40s. We needed to stop saying bad s--t to ourselves."
Aniston made a record-breaking debut on Instagram on Oct. 15, 2019.
She broke Prince Harry and Meghan Markle's record by gaining one million followers in a shorter amount of time. The Duke and Duchess of Sussex made it in five hours and 45 minutes, while Aniston accomplished the same number of followers in just five hours and 16 minutes.
For her first post, she shared a snap with her "Friends" co-stars Lisa Kudrow, Courteney Cox, Matt LeBlanc, David Schwimmer and Matthew Perry.
All of them noticed a massive boost in their follower counts after Aniston's post, except for Perry, who had no Instagram account at the time, Insider reported. The "17 Again" star joined Instagram in February 2020.
After a month, Aniston's followers grew to 20 million. She shared a hilarious clip of her looking dramatic while wiping her eyes dry to mark the event.
"20 million followers?! That's a lot of thank-you notes! THANK YOU, GUYS," Aniston wrote.
Aniston's friends immediately responded to her post. Erin Foster didn't hide how impressed she was with how fast Aniston's number of followers had grown.
"WTF you've only been here a couple [of] weeks, I've been working this scene for 4 yrs!!" Foster wrote.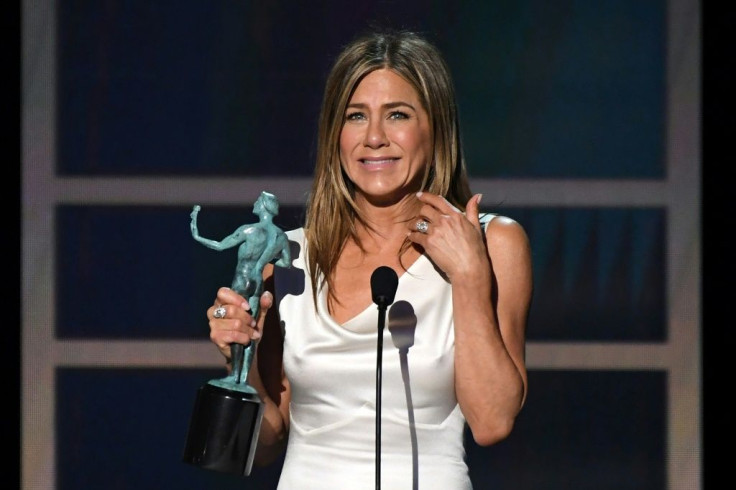 © Copyright IBTimes 2023. All rights reserved.
FOLLOW MORE IBT NEWS ON THE BELOW CHANNELS