Why In Kazaam's Name Did Shaq Just Buy A $235,000 Home?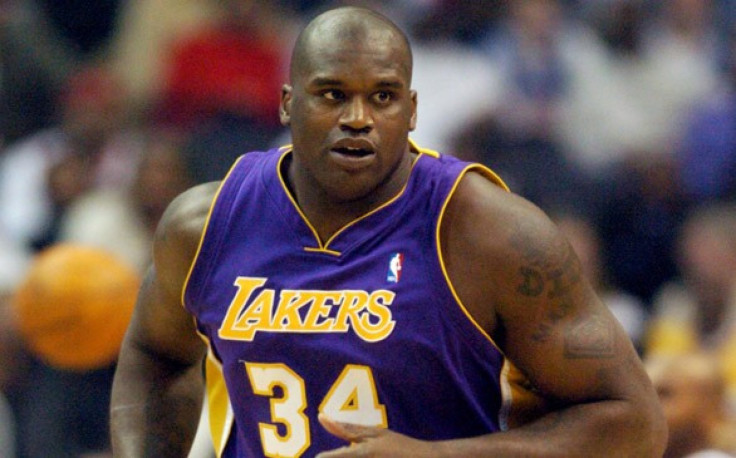 Professional athletes are to prudent financial planning like Ron Jeremy is to chastity. The two just don't go together.
Normally, athletes plan like this: purchase multi-million dollar home(s) with 20 gazillion bedrooms on credit with my huge new contract that I think is more guaranteed than it actually is, then buy a bunch of other needless things for everybody I know, and cap all that all off by throwing millions of dollars at some guy off the street who tells me I can make millions by investing in a chinchilla farm in Peru.
Every year, the major sports leagues takes steps to ensure that this type of out-of-control spending stops at the rookie level, but every year, it's league veterans that are the worst offenders.
Ex-superstar, gargantuan human, and enemy of free throw percentages Shaquille O'Neal knows all about this type of moronic spending. That's why he owns a $250 million, 11-bedroom home outside of Orlando (the one from "MTV Cribs") that also has a 20,000-square foot basketball court for him to play HORSE on. Then, because 10+ bedrooms in one state isn't enough, Shaq also possesses a 13-bedroom home in Sudbury, Massachusetts, from back when he played (struggled to make it down the court for) the Boston Celtics. 24 bedrooms in two states — because 25 would have been plain ostentatious.
Of course, Shaq is a shrewd investor if nothing else, which is why he already sold and took a $16 million loss on an eight-bedroom Moroccan fantasy estate on Star Island in Miami.
In a news item that belongs more in the Onion than it does a factual publication, Shaquielle O'Neal just went and bought himself a $235,000 home in Mount Dora, Florida, according to the Daily Mail. It has all of the requirements and amenities that a normal person's home would have, so why would Shaq, a man who spends money like a Saudi oil tycoon, buy it?
Is he a reformed homeowner who's now decrying profligate spending? Is he doing this to show Americans that he can buy what they dream of purchasing using only one of his paychecks from the TNT blabber hour with Charles Barkley?
Some have speculated Shaq's modest purchase is a real estate investment, which would seem like a wise idea, if we weren't talking about a guy who starred in "Kazaam" and lost $16 million on his last home flip. Isn't $235,000 a little lowball for a guy who usually "invests" millions? Does Shaq need 20k in revenue all that badly?
At 3,900 square feet (16,100 less than his basketball court), the new house could just be a repository for all of Shaq's discarded Icy Hot patches. You never know with athletes.
© Copyright IBTimes 2023. All rights reserved.
FOLLOW MORE IBT NEWS ON THE BELOW CHANNELS